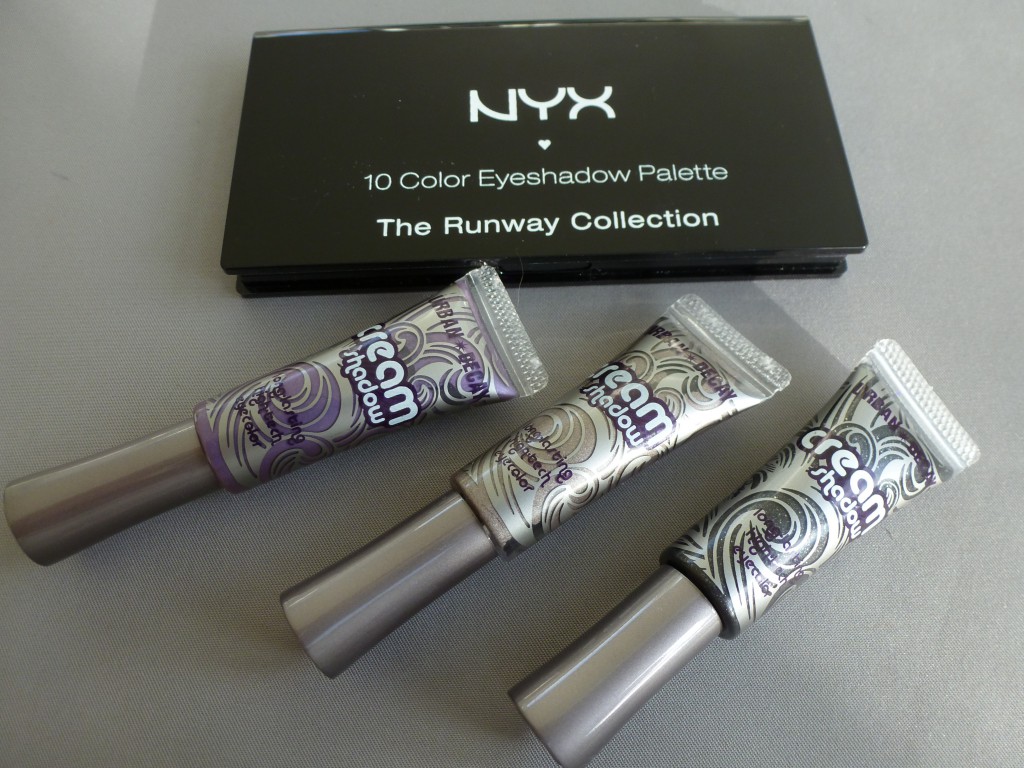 I showed you guys the NYX Runway Collection Palette that I got recently and I got one for you guys too! Along with three Urban Decay Cream shadows this will be a great treat for you eyes.
NYX Runway Collection and Urban Decay Cream Shadows in Delinquent, Mushroom, and Asphalt
Enter to WIN, this giveaway is open to EVERYONE!
Giveaway ends on November 4th!
Rules:
1- Comment/Leave a Reply on this post ONCE and let me know what your favorite Halloween candy/treat is!
Make sure you leave the best email address to reach you at in the Mail: Will not be published/required area. Ok? Only I can see your email address if you put it in that area.
2- One entry per person, international readers welcome. I have to mail this to you, only enter if that's ok!
I'll contact the winner on November 5th by email!
*I approve comments manually so if you don't see your entry right away that's why!