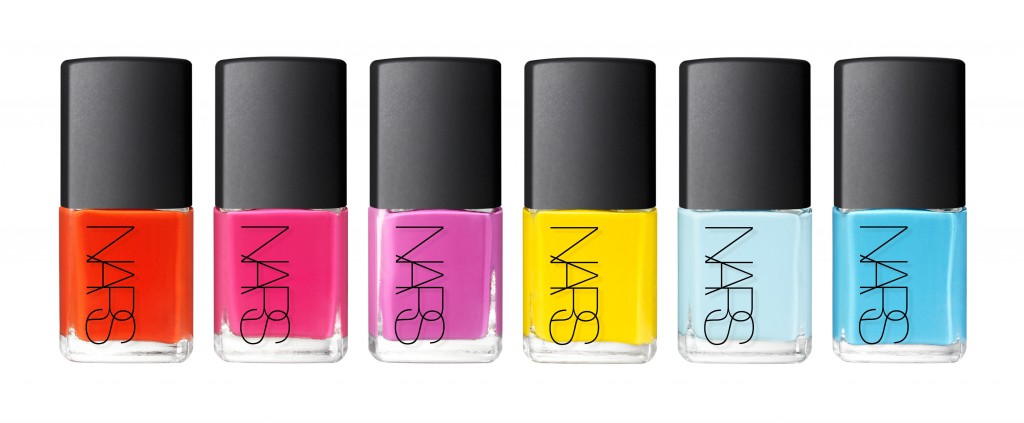 But wait there's more from Nars!
Pretty polishes for $18 each should be ready to purchase by May 1st on the Nars website!
Lal Mirchi – Mandarin red (only available at NARS 413 Bleecker Street Boutique)
Anardana – Azalea pink
Ratin Jot – Orchid purple
Amchoor – Bright yellow
Kutki – Powder blue
Koliary – Cyan blue
I don't know about you but Anardana and Ratin Jot are kind of calling my name!