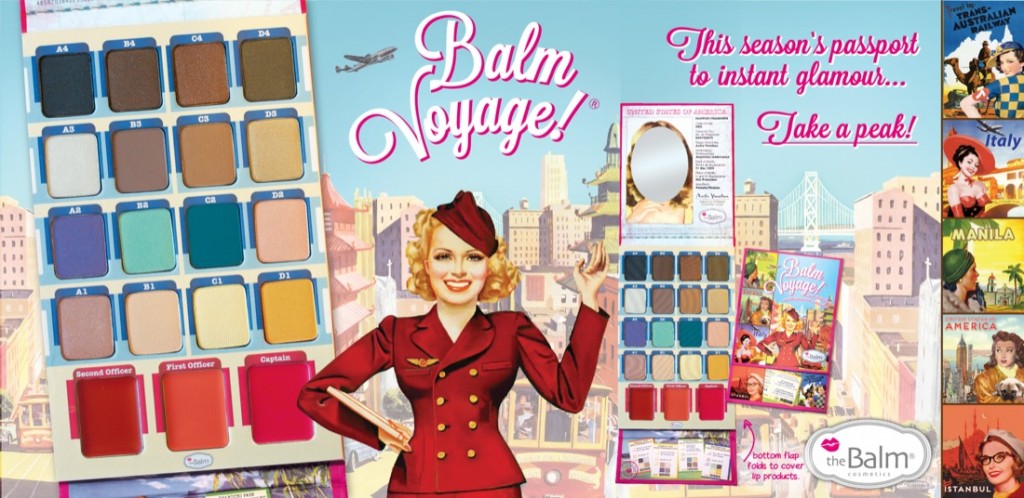 the Balm Voyage Holiday Face Palette, $42.50 at Kohl's
This is a fun one. I love shadows from the Balm and when I saw that this palette came out a few months ago I was beyond excited. Lot's of shadows and a few colors for my lips and cheeks also? Sign me up! If you want easy to blend pigmented shadows the Balm always delivers. They make some of the best blending buttery shadows I have in my stash. I knew I'd love this new face palette from them. They haven't made anything that I haven't been crazy about yet.
A4, B4, C4, and D4
A3, B3, C3, and D3
A2, B2, C2, and D2
A1, B1, C1, and D1
Now the three lip and cheek colors in this palette are hot! They are very pigmented and I love that they are covered up! I hate getting eyeshadow dust mixed in cream products in a palette so I need that bottom panel. Thank goodness they thought of that.
Second Officer, First Officer, and Captain
I picked this up at Kohl's but it's also available on the Balm's website. The best price that I have seen for this was $21 when the Balm was on Hautelook recently so keep an eye out for a sale because half price is the best way to get this pretty palette.