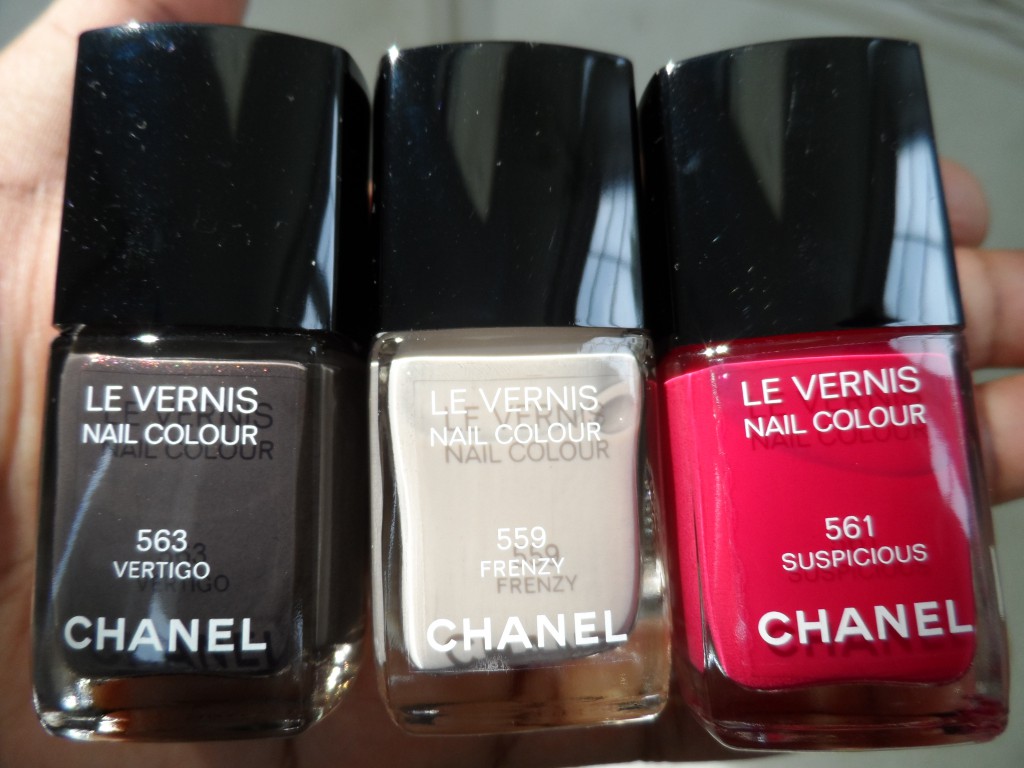 Vertigo, Frenzy, and Suspicious ($26 each)
I picked up all three Fall 2012 Nail Colors today! I am so excited about them and they are it for me when it comes to my Chanel Fall picks. Everything else in the collection was not a great fit for me. But there are so many other collections coming out from Chanel that I'm waiting on. There is much more Chanel in my future!
Vertigo is a dark almost black shade with some shimmer to it. Frenzy is a gray shade that I'm really surprised that I like. And Suspicious is a fuchsia red/pink that is HOT!
I just played with Vertigo and Frenzy today. Take a look!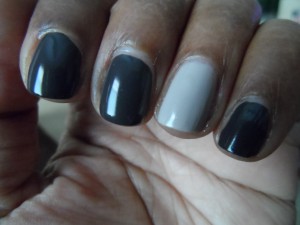 I picked these up at Neiman's. I think this is a great set of colors. If you are still hanging on to Summer (like me) then Suspicious is a fun color. I can't wait to put it on my toes! I feel like I'm being pushed into Fall makeup wise but Vertigo is a great way to head into another season of makeup. I think Vertigo is my favorite out of the three. I love the secret little bit of shimmer in there!