I can't tell you how much I love L'oreal HIP Cream Liners. I have two of them #956 Midnight Blue and #960 Eggplant (swatched here) and they make the best cream bases for eye looks. In many cases these work better for me than Mac Paint Pots! They are more pigmented and wont move on the eye. You just need a little bit of the cream color and it spreads easily on the eye. I put coordinating powder eyeshadows over top and I am good for the day.
So when I saw #945 Teal yesterday at Target I was so excited! These are around $10 each which is great. I have had the other two shades I own for almost two years and they haven't dried out. I close them real tight after using them and a little goes a long way.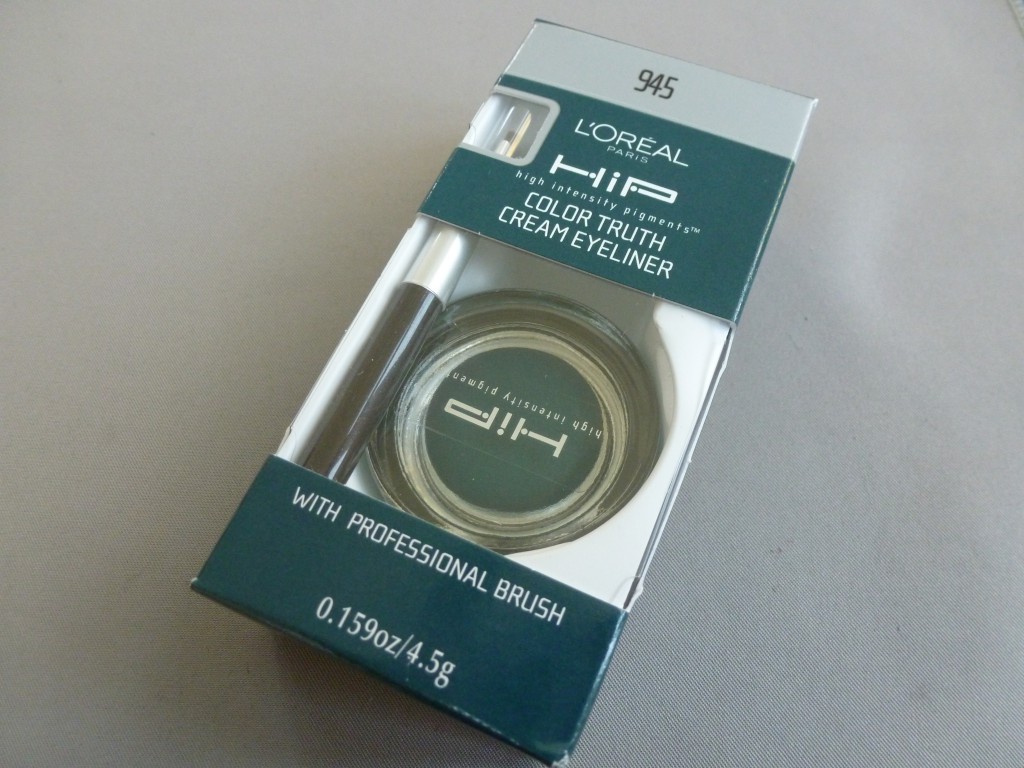 Check these out next time you're at the drugstore. I've seen these at CVS, Walmart, and Target. Why I've never seen Teal before I'm not sure.