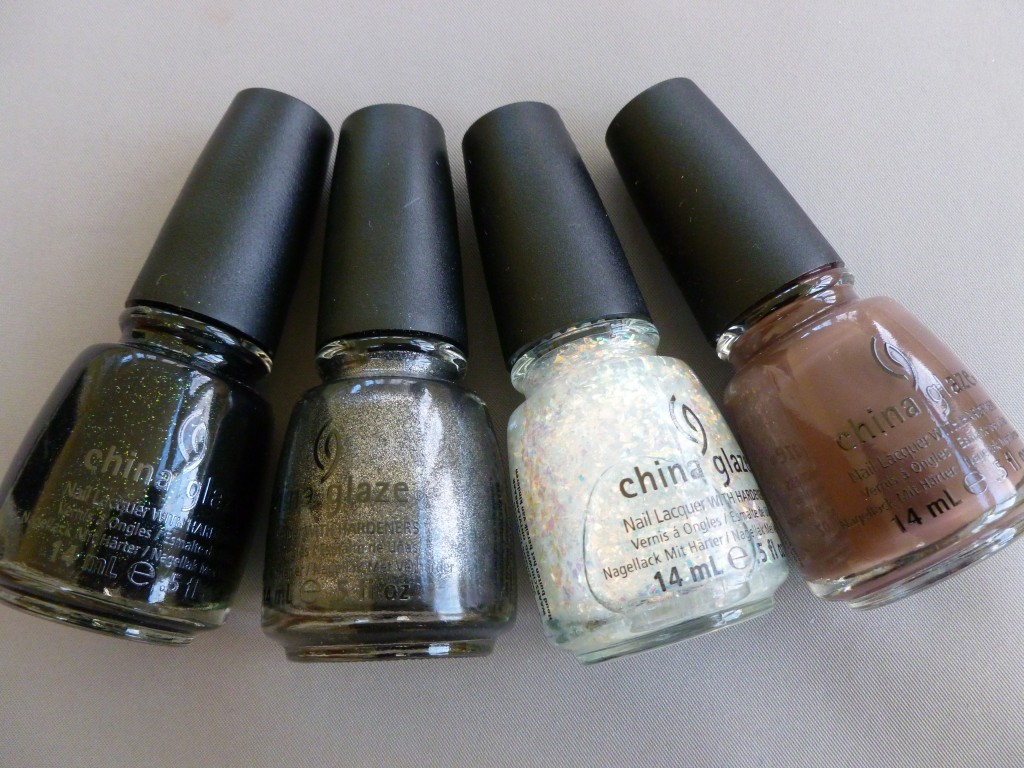 Smoke and Ashes, Stone Cold, Luxe and Lush, and Foie Gras
I love this collection and last week after finding the four colors above sold out at my local Sally's Beauty Supply I went online and got the last few colors I needed at Transdesign for $2.99 each. The shipping was almost $9 but I paid $4.99 a bottle at Sallys sooo there you go. Anyway my order came today and here's a closer look in case you haven't seen these colors yet.
Smoke and Ashes (black based teal shimmer) and Stone Cold (matte grey w/shimmer)
Luxe and Lush (flaky overcoat) and Foie Gras (dark cream taupe)
I picked up Riveting and Fast Track already so I'm done. Have you got your eye on any of these colors from the Hunger Games Collection? Do tell!