They got me! The Nordstrom's Anniversary Sale is really good.
If you're a Nordstrom card holder go on down and they'll let you behind the gray curtained off area into makeup heaven. Everyone else has to wait till July 15th.
Chanel #152 Blossom Glossimer
Chanel #67 Rose Tourbillion Blush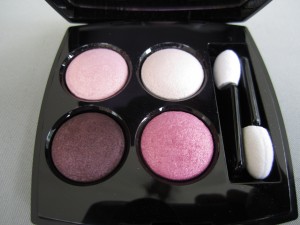 Chanel #31 Rose Envolee Eyeshadow Quad
Dior #607 Blue Denim Nail Polish
Bobbi Brown Bronze Tortoiseshell Palette
I'll review all this stuff and tell you more about it all soon!