I love Sleek Makeup. But I hate ordering Sleek Makeup. Ha! I must give them credit though they make droll worthy products and if it costs $10 or $15 for shipping so be it. I saw the Primer Palette months ago and wanted it so bad. Then the Blush By 3 palettes came out and I knew I'd be ordering soon!
Here they are fresh out of my mailbox. I'll do swatches and reviews later.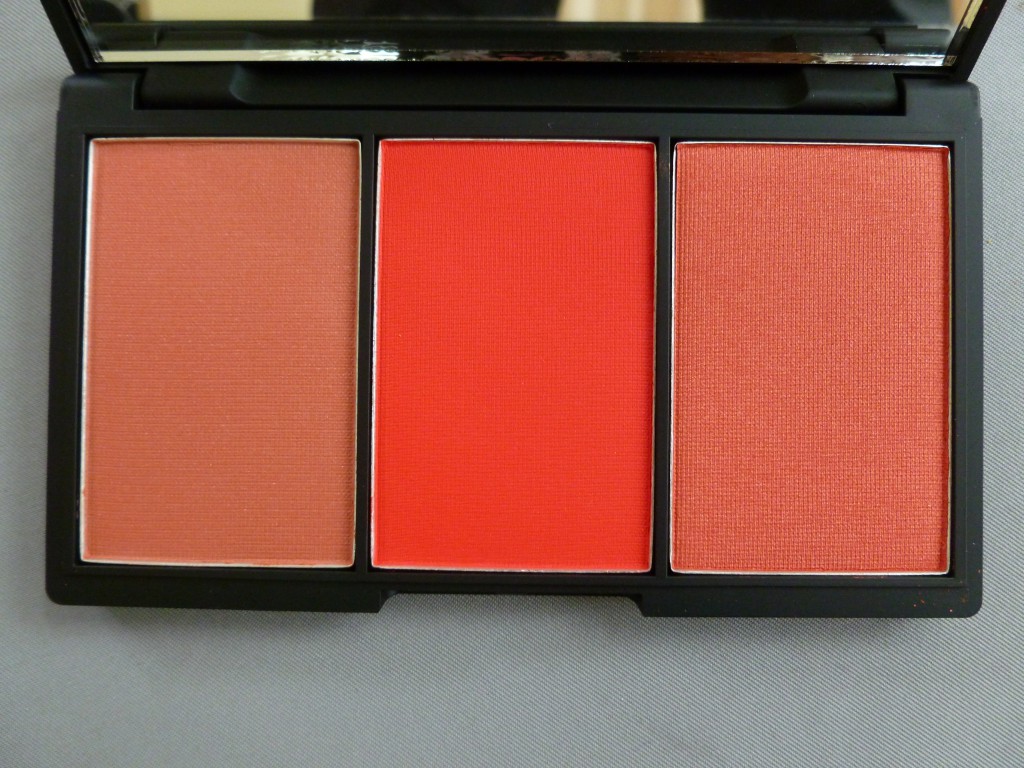 Flame
Primer Palette
I know I'm going to love the blushes. I am crazy about individual Sleek blushes and posted about them before (check that post out here) in a rave review. So getting these Blush By 3 sets ($15.99 each) was a given. There are a few more color options but I thought Flame and Pink Sprint would be the best to start with. The Primer Palette ($10.50) is going to be fun to test out. Its something to use before applying eyeshadow for a deeper long lasting color. I can't wait to try it out.
Check out Sleek's website if you are in the market for some blush or their Contour Kit because I can recommend both.
Oh I have to tell you I'm a little angry with what went down last week with the latest eyeshadow palettes from Sleek. They have two new beautiful matte shadow palettes (V1 and V2) and when I went online to order them last week I saw a message at the bottom of the page and apparently due to FDA regulations the palettes can't be sold in the U.S. I am crushed. I thought about going the Ebay route but what if my eyelids fall off or something? Just kidding but I guess I'll pass.