Earlier this month I told you guys about a great sale that Urban Decay was having. My stuff came yesterday!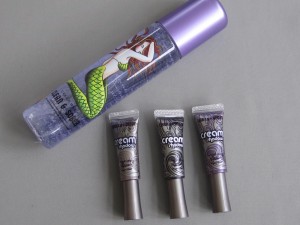 I just got a few things, I ordered a nail kit and unfortunately it wasn't in my box. When I called they said that they would give me a refund but they didn't have any more nail kits.
Oh well! Here is a closer look at what I did get.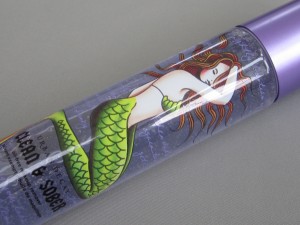 Clean & Sober- I love this stuff, I've been using the bottle I have every day for over a year and I was excited to get a new one for $3! I use this on my lips to remove any lipstick or lipgloss I've worn during the day. It's an oil free makeup remover that is gentle enough to get my lip product off but not irritate my lips. It can be used all over but I use it on my lips each night (on a cotton ball) without fail.
Cream Shadows- I've wanted to try some of the UD Cream Shadows for a while. They are regularly $17 each but during the sale they were $3 each! I got Mushroom (gunmetal w/glitter), Asphalt (black w/silver glitter), and Delinquent (deep purple) I wanted a few more but I decided on three. I'll let you know how these work for me. I'm hoping they are good bases for eyeshadow looks.
Some items are still available, if you'd like to check click here and look for sale items.