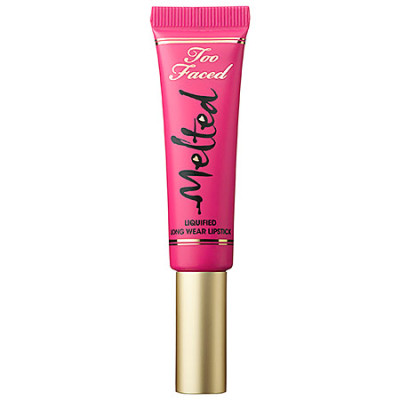 The Melted Long Wear Lipsticks from Too Faced are something else. I picked up my first and only shade a while ago. It's a really beautiful bright color called Melted Fuchsia.  It's blinding and I love it!
That is super bright isn't it? LOVE IT. Now lets talk about the formula. Its kind of thick but not glossy. You really have to spread this over your lips evenly and I do babysit it a little through the day making sure it looks good. It does feel very moisturizing and stays on really well throughout the day. My lips stay darn near perfect even after eating. So the staying power is really good. I was really very happy with that. There isn't a smell or taste which is nice. There are a few different choices color wise so take a look at all that is available. They released a few more shades recently and I have my eye on another one. At $21 these aren't cheap so I am only getting colors that I know I will use and love.
From sephora.com:
What it is:
An intensely saturated lip color with a precise tip applicator. 
What it does:
The shine of a gloss, lasting power of a stain, and pigment-packed color of a liquid lipstick, all in one high-impact formula. Bold, long-wearing color glides on cleanly with the precision tip applicator, delivering rich color with staying power. 
What it is formulated WITHOUT:
- Parabens
- Sulfates 
- Phthalates 
What else you need to know:
A precision tip applicator eliminates the need for a lip liner, making this formula easier to apply.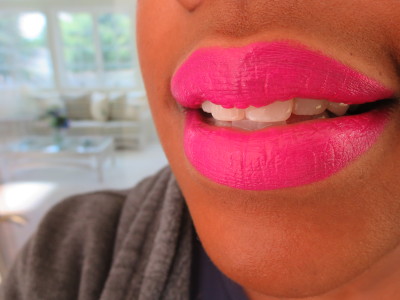 I love this stuff