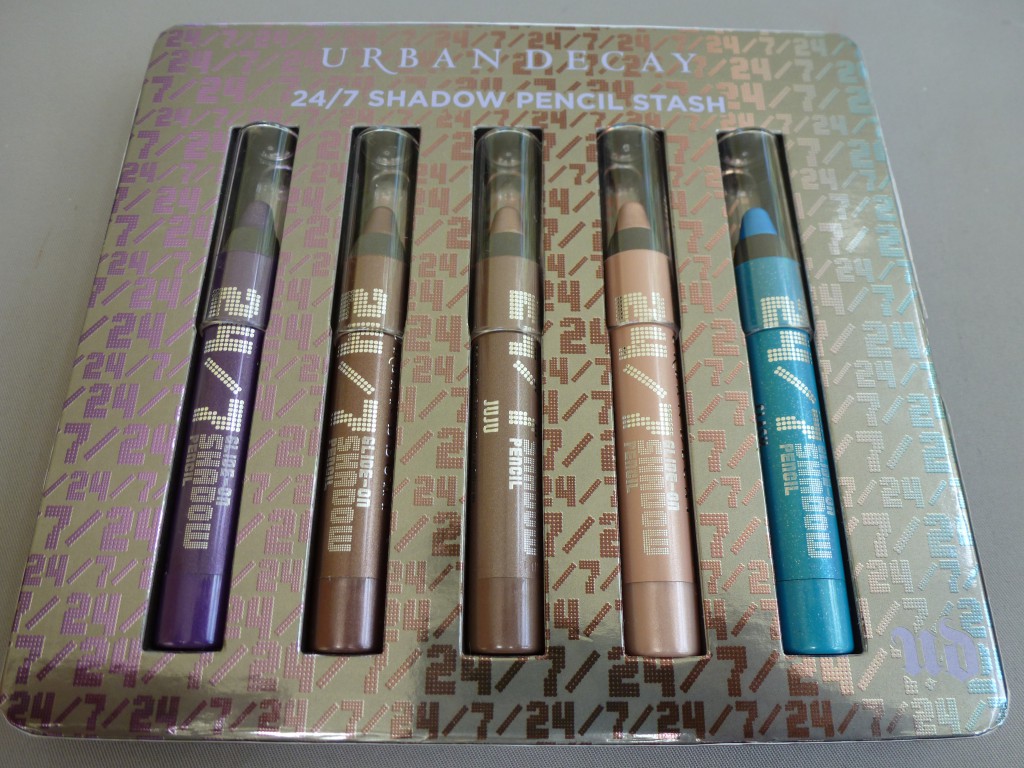 24/7 Shadow Pencil Stash Set (limited edition)
I love this time of year, you can get deals! I love these Urban Decay Shadow Pencils. I got two of them but they are $20 each…so for the holiday season getting five for $34 is excellent. These work great as either an eye shadow or eyeliner depending on what look you're going for.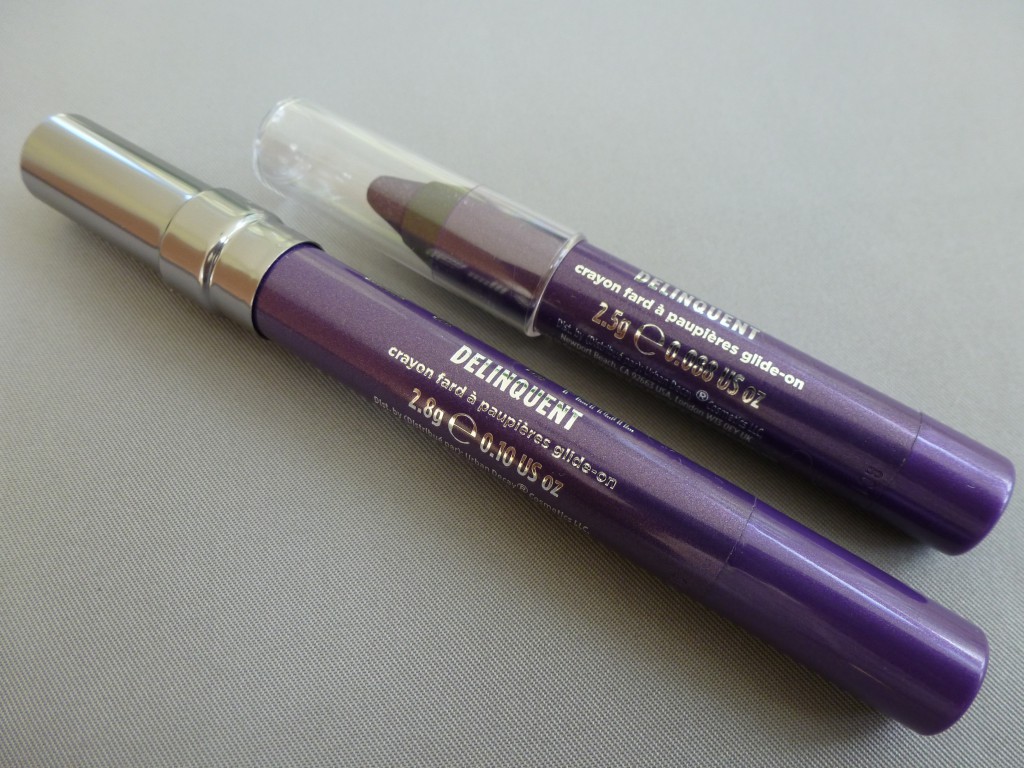 The holiday pencils are almost as big as the regular size (bottom) that retails for $20.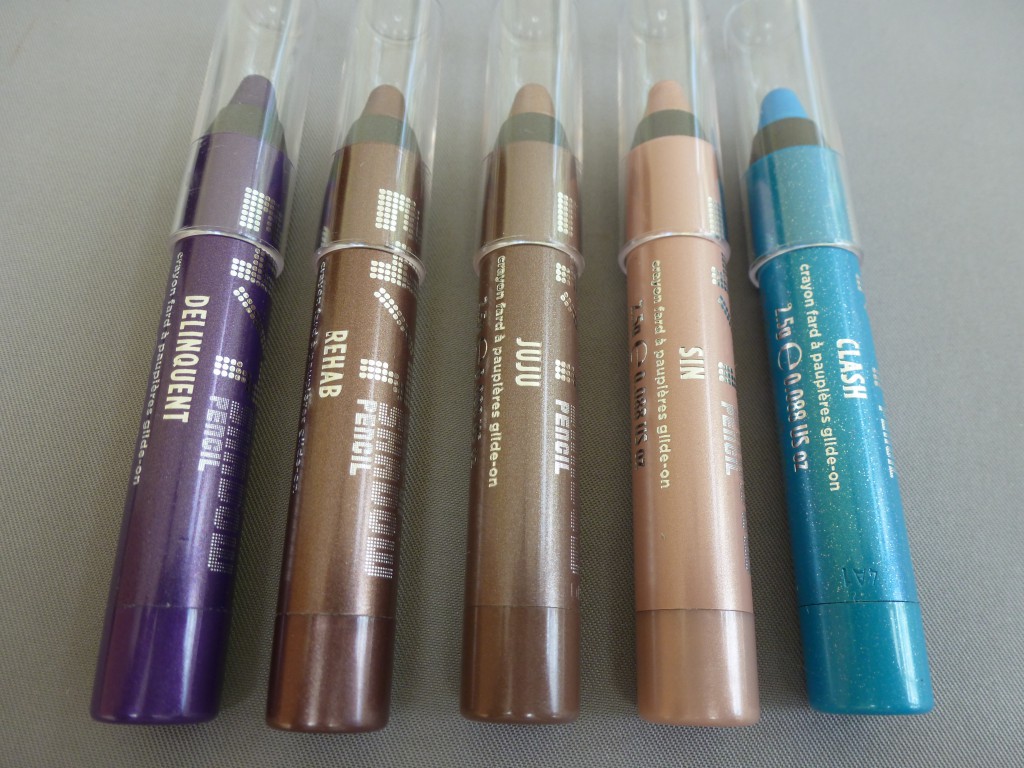 Delinquent, Rehab, Juju, Sin, and Clash
swatched regular light and in sunlight
Jinx isn't really into these pencils….