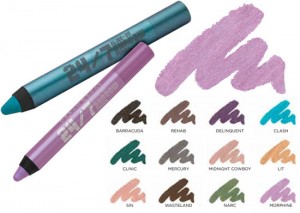 Urban Decay 24/7 Shadow Pencils $20 each
This is a fantastic idea. One I've seen tried many times before from other brands but with less than notable results. I have tried so many eye shadow's in pencil form from different brands. It all comes down to the consistency. If the formula has no staying power or drags along your eye like a demon it's a waste. That I've experienced unfortunately, this should be different.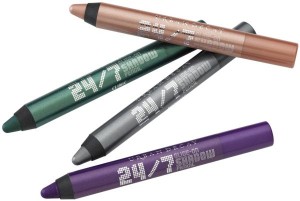 These pencils can be used as a liner or as an eye shadow which is ideal. Why not have two things in one product? There are twelve beautiful shades and the only downside I see is the price tag. At $20 a pop I'm only game to get two of these. It's kind of like you are paying the price for both an eyeliner AND a shadow isn't it? Too bad. I would love to stock up but I think the price point on these makes that impossible.
Have you tried Urban Decay's 24/7 Shadow Pencils? Let us know!