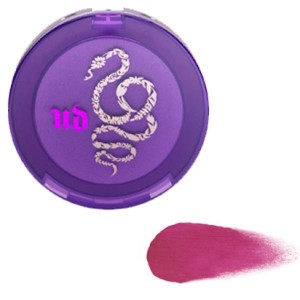 Urban Decay Afterglow Cheek Tint Greedy $24
Have you seen this Cheek Tint from Urban Decay yet? It's been out for a short while and I had a chance to take a look at it last weekend at Sephora.
I like cream blush and I love Urban Decay so I was really interested in checking these tints out. I was especially interested in the beautiful shade pictured above, it's called Greedy. There are six shades in all and I was able to swatch a few that I was interested in. I definitely want to get Greedy:) Love the name.
These tints are vitamin packed and can be applied over foundation or on bare skin. I'm hoping an Urban Decay Friends & Family sale is on the horizon so I didn't pick one of these up from Sephora. Cross your fingers we are all going to get 20% off soon from Urban Decay! They have a few things that I want to try out.
Have you got one of these tints? Do tell!