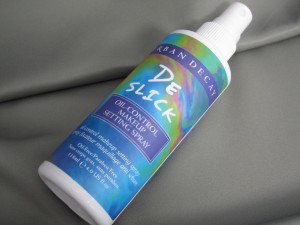 Don't do it girl….bad start to a review isn't it?
As an oily skin girl I had high hopes for this product. I was seduced by the label to tell you the truth. The label says it's an oil control makeup setting spray. It even said it would be my ally against oil and shine on the back of the label. That sounds like a dream. I thought this spray would be Robin to my Batman or something.
The directions say to mist it on before and after your makeup and you will be rewarded with 16 hours of shine free happiness. I got like 2-3 hours, the same amount of time I get without spraying anything. Sometimes you have to do a work around so I tried a few other ways of applying this. I tried using it just before I applied makeup, right after I put oil free moisturizer on. Then I tried just spraying it on after my whole makeup routine. No matter what I did, I didn't get those hours of shine free happiness.
At $29 for 4 oz. at Sephora it's pricey too! Stay away, like I said don't do it!
Rated D-
Disclosure: I purchased this product myself!