It's $49 and I got it from urbandecay.com and I couldn't be more thrilled about it!
Kinky, Freestyle, Mushroom, Backdoor, and Blackout (l to r w/primer underneath)
Perversion (swatched on the bottom)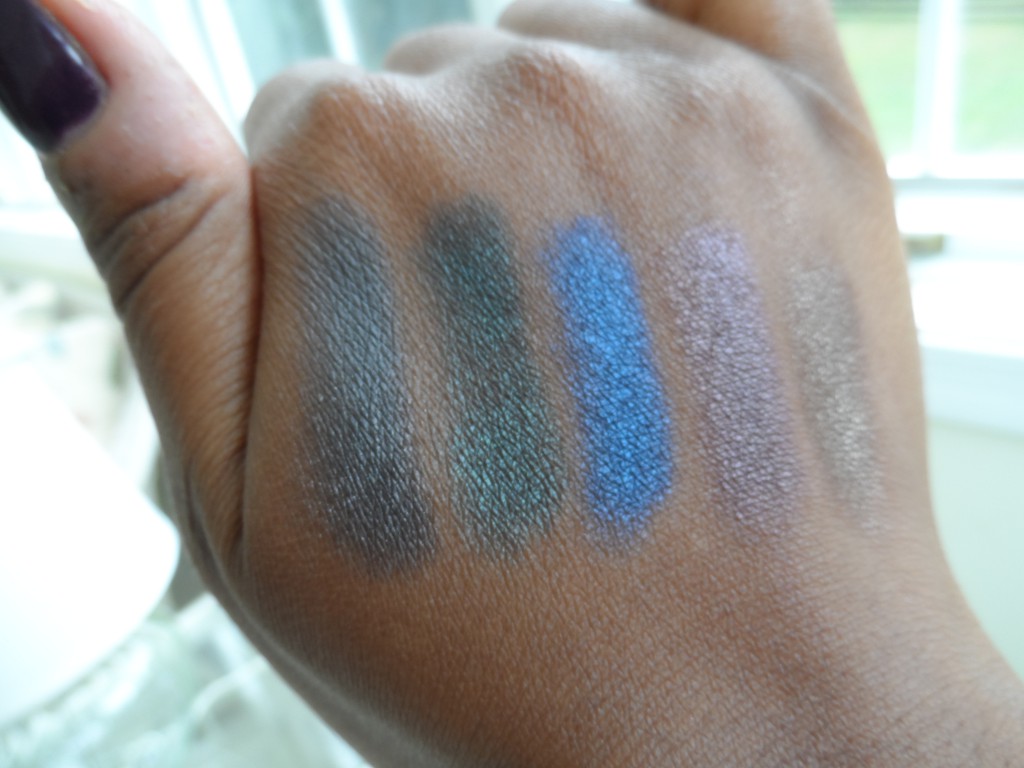 Asphalt, Loaded, Evidence, Rockstar, and Barlust (l to r w/primer underneath)
Along with the palette you get a full sized Perversion 24/7 eyeliner and a travel-size primer potion. There is a Look Book inside as well which is great if you need some ideas on how to use the palette! I'm going to be trying some of the looks inside. I love that they put plenty of detail in the Look Book. Maybe even I won't be able to mess these beautiful eye looks up!
In case you have a few Urban Decay palettes and were wondering if this palette has new colors let me give you the scoop. There are five new shades. Kinky, Freestyle, Backdoor, Barlust, and Asphalt. The other colors included you might have seen before.
Check out my video if you'd like to know more!