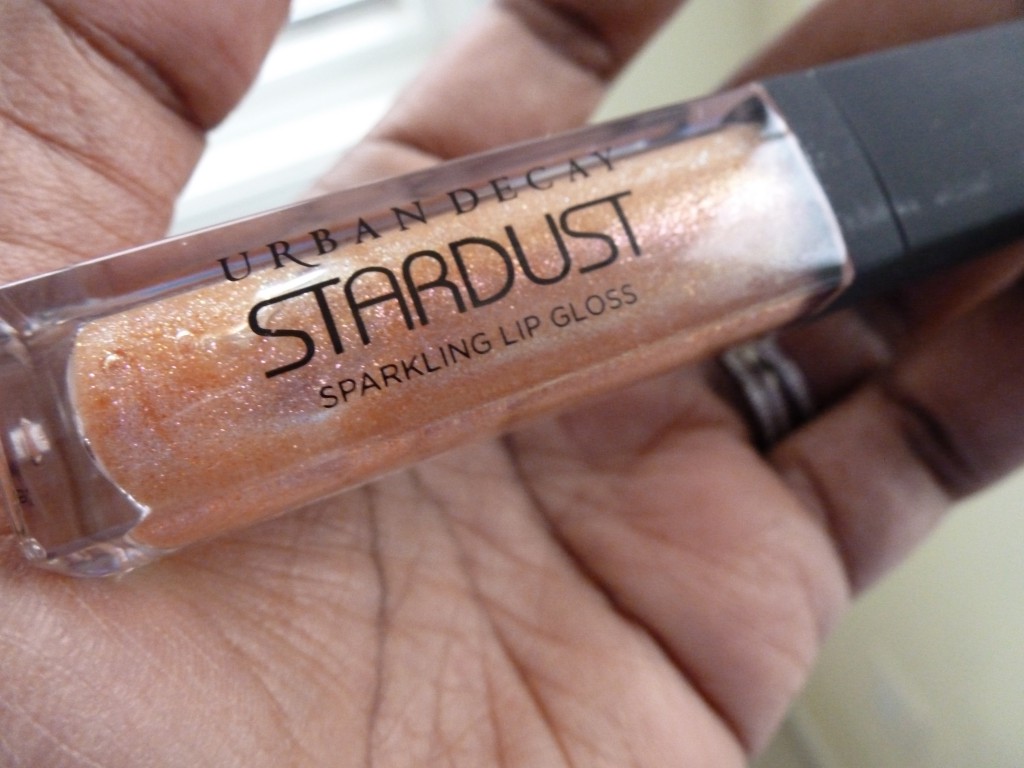 Andromeda Lip Gloss ($19)
This was a really good surprise. I love lip gloss and when I heard this was minty smelling and tasting I was worried it would suck. I'm happy to report that I love it. For real I couldn't pass up getting all this glitter on my lips! It's a smooth formula which is a surprise considering most glittery glosses are thick and you can feel the glitter. This is glitter you can't feel but oh boy you can see it! There are two other colors and so far as I know these can only be purchased on the Urban Decay website right now.
Excuse my craptastic picture. I took this on a cloudy light less day. Sorry! Trust me it looks way more dazzling than in this pic!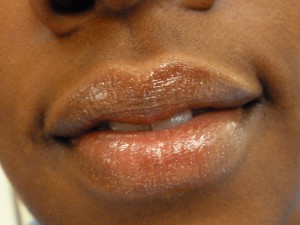 Rated B+ ($19 is way too high a price for this!)