I purchased this a while ago and needless to say…I love the name!
Here is the description from the Sephora website, I picked the gloss stick up there!
What it is:
Urban Decay's creamiest, most sumptuously pigmented lip pencil.
What it does:
This formula delivers all the opaque, saturated, high-impact color of your favorite lipstick and an arresting high-gloss finish in one chubby pencil. And with a dynamic bright to deep shade range in creamy and sparkly textures, the runway-ready possibilities are endless. Even the glittery hues in this collection of high-gloss lip pencils feel smooth on your lips (and leave not a trace of sparkle grit). This conveniently portable pencil's high-gloss shine can be blotted for a more stain-like effect, but no matter how you wear it, the color lasts. Free of mineral oil and paraffin, this formula contains plant-derived ingredients that nourish lips. Because the barrels and boxes are color-matched to each shade, locating the color you want is easy, even in the deep, dark depths of an oversize tote.
Size: 0.32 oz
I must say that in the LONG description above there are a few things that I agree with. F-Bomb is beautifully opaque and has just the type of shine I love. I can't believe that it's a pencil. It oddly enough manages to feel kind of dry instead of glossy if you can believe it. It feels light on the lips and lasts as long as any lipstick that I own. I think it's an advantage that it's in pencil form because with reds there is little room for error if you want them to look good on the lips. The consistency is nice and creamy so you don't have to drag it across your lips. It goes across smoothly and evenly. You don't even need much to get the job done. Sharpening is a pain though. You can waste too much product if you don't have an efficient sharpener.
It's one of my favorite reds to date and I'd love to try a pink one next. There are some great shades available. At $19 each I really think they are on the expensive side though. If they were $10 I'd have a few of these. Milani makes an identical product and I have a few of those. Price point matters!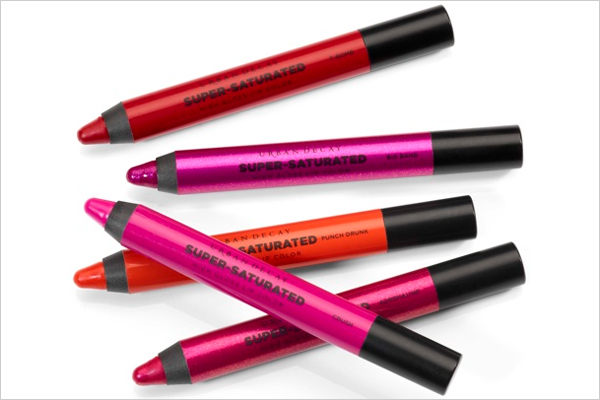 It's really nice on the lips, I love it!
Rated A