Sonia Kashuk Shine Luxe Lip Color Sheer Rouge #27, $10.99 at Target
We are another day closer to Valentine's Day so here is another beautiful red! Back in November I showed you Sheer Plum from Sonia Kashuk. It's a gorgeous Luxe Lip Color that I highly recommend. But for a special date night lets talk about Sheer Rouge! Actually it doesn't even need to be date night for this one. It's a sheer not full on red but comfy as can be for even everyday wear if you choose. And if you are usually a little hesitant to wear red this is a great glossy one to start with!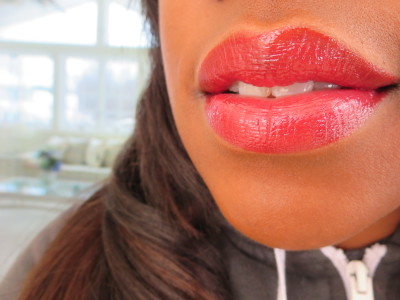 This formula is a winner. It's moisturizing and feels great on the lips overall. I touch up every four hours or so. It's really lightweight on the lips but as you can see full of pigmentation. There isn't a smell or odd taste with this one either. Pick one up girl! There are so many different colors but I think I'm good with plum and red. And I love the price don't you? I love a good deal and this is one of those!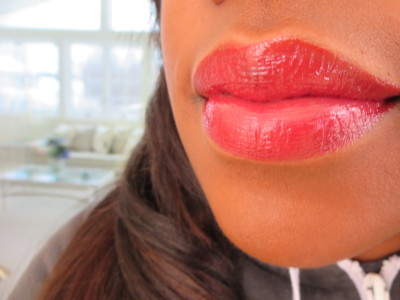 I just love reds and would love to hear what your favorites are that you have in your makeup stash. Make sure you take a look at the other Valentine's Day Reds that I've posted on!
Here's a list of pretty reds that I posted reviews on in the last month, just click on any that you are interested in:
Physician's Formula Sexy Booster Glossy Stain Red
Clinique Chubby Stick Intense Mightiest Maraschino #03
Maybelline Color Elixir Signature Scarlet
Bobbi Brown Old Hollywood Lip Color
Revlon Just Bitten Kissable Balm Stain Romantic