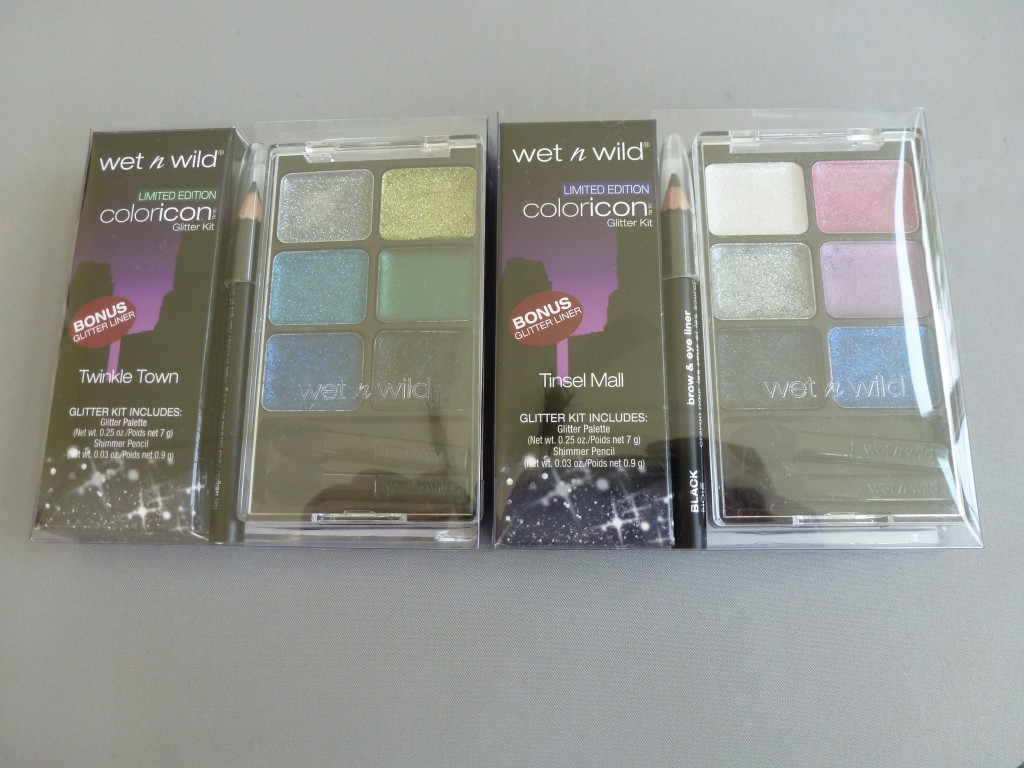 Just thought we'd do a little giveaway.
I saw these two sets at CVS yesterday! Sorry for the glare in the pictures but these two are wrapped up at both ends and I want to keep them nice for the winner so I didn't open them up for pictures. Here is a closer look.
Wet N Wild Twinkle Town (left) and Tinsel Mall Glitter Kits
Enter to WIN, this giveaway is open to EVERYONE!
Giveaway ends on October 30th!
Rules:
1- Comment/Leave a Reply on this post ONCE and let me know the brand name and color of your favorite foundation or powder! If you don't use foundation or powder let me know that!
Make sure you leave the best email address to reach you at in the Mail: Will not be published/required area. Ok? Only I can see your email address if you put it in that area.
2- One entry per person, international readers welcome. I have to mail this to you, only enter if that's ok!
I'll contact the winner on October 31st by email!
*I approve comments manually so if you don't see your entry right away that's why!