This pretty Golden Gloss is something else. Its full of pink and purple glitter and its got a bright neon-like look on the lips depending on the light. It glows! Needless to say I love it. It's a tad gritty though. That must be because of all the glitter. If you like a smooth buttery lip gloss formula on your lips this might not be for you. If you want everyone to stare at your lips and ask you what you are wearing…this IS for you! I had a few girls stop me at the mall and the girls at Ulta wanted to know what the heck I had on my lips:)
Taking a picture of this color is hard. There are a gazillion specks of glitter in this. In lower light (bottom right) you can see how this glows and looks neon like. In regular sunlight my camera goes crazy.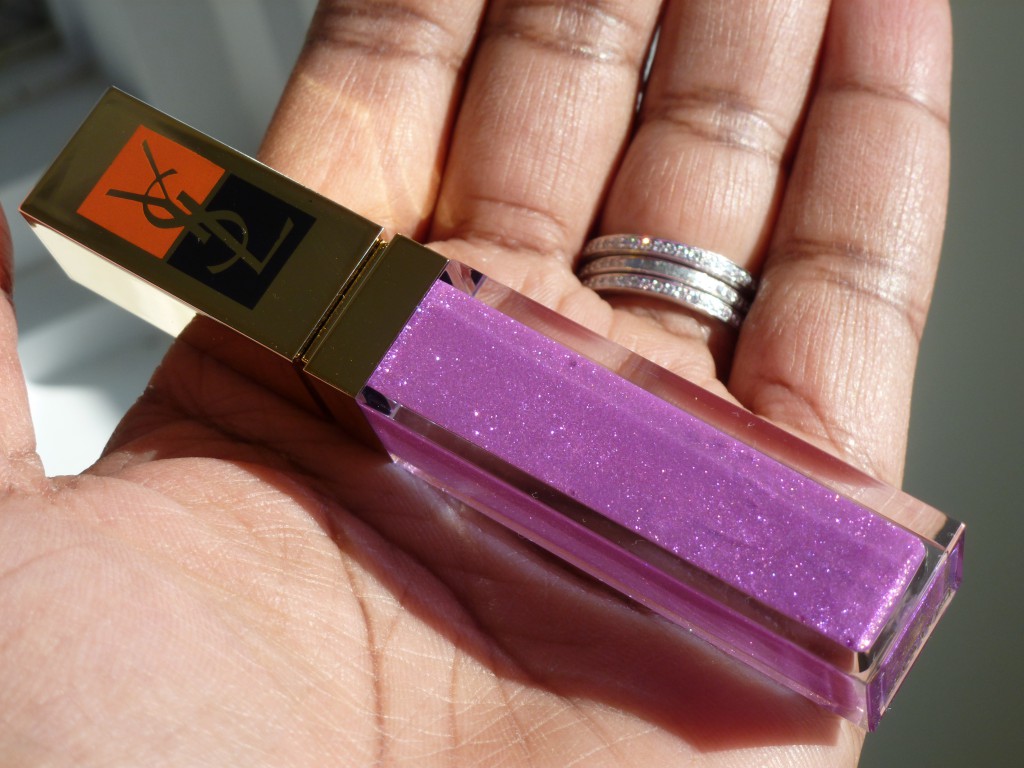 I love this lip gloss. It gets a huge thumbs up for originality and the only drawback is that it's a little gritty on the lips. I have to touch up every 3 or so hours and after meals or drinks. I'd repurchase it in a second, gloss like this doesn't come along every day. A few great colors have come out for the holidays and they are all $30 each. Check this out on your next visit to the YSL counter.
Rated A-