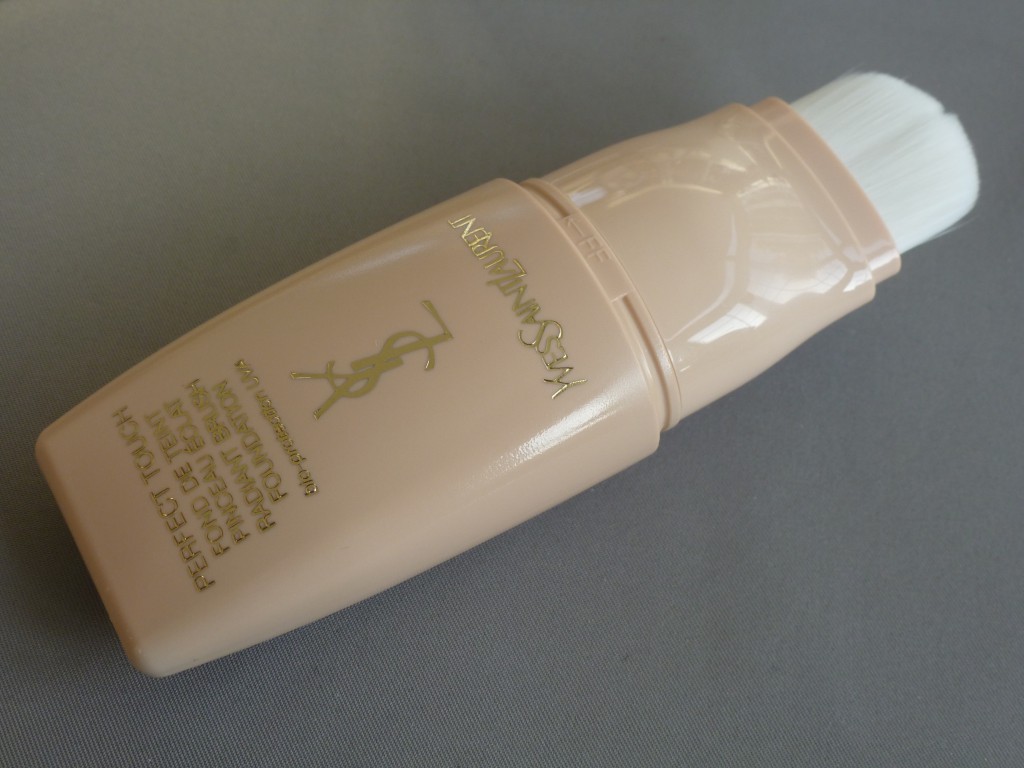 I got this foundation months ago but didn't try it till recently. I hate to admit it but I'm such a makeup germaphobe that I couldn't get past the applicator top. I hate the idea of using that over and over but I got over myself to try the foundation inside.
Once you twist the top/applicator around to the ON position and hold the tube upside down the foundation flows out through the top. You have to use the back of your hand to pat the bristles on and get the foundation going for each new application. I found this to be messy and kind of wasteful. Sometimes too much comes out and I learned quick not to squeeze the tube because a crapload comes out. Excuse my language….
I ended up applying the foundation liquid with a makeup brush after the first application which was fine. The white applicator tip bristles/brush apply the foundation perfectly so it's not that this method sucked I just felt more sanitary doing things this way. I really like the foundation. It's a great color match for me and this is a great foundation for my combination skin. My t-zone stays really matte so this is going to get a work out in the Spring and Summer from me. The formula is light in consistancy and coverage is medium in my opinion.
I'm glad I tried this!
Rated B+ (not loving the applicator brush)