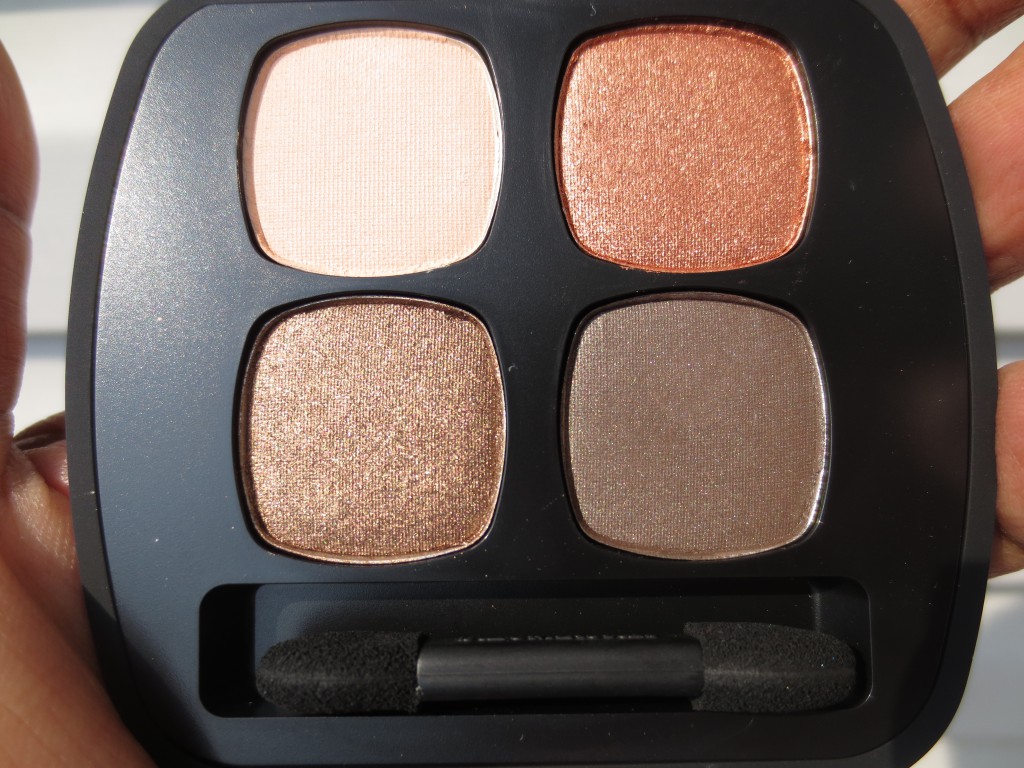 Bare Minerals Ready Eyeshadow 4.0 The Bronze Age, $31 at QVC.com
When a new Bare Minerals Ready quad becomes available it's like a bomb drops in my house. I stop everything and check it out. I loved this palette on first sight so I didn't have to do much checking! This palette is exclusive to QVC for a while (I'm not sure when it will be in stores-sorry!) so I picked it up online and waited by my mailbox for my precious to come:)
Here are some quick swatches-please click on a pic to blow it UP!
Empress, Bragging Rights, Ritzy, and Dynasty (left to right)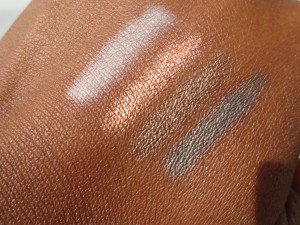 How amazing do these shades look? Yeah they are GOOD. Perfect for Fall for us all! You know you want this girl!
From qvc.com:
Includes:
0.17-oz bareMinerals Ready Eyeshadow Quad in The Bronze Age, with Empress, a creamy peach shade; Bragging Rights, a shimmering rose gold shade; Ritzy, a shimmering cocoa shade; and Dynasty, a smoky brown shade

Applicator made in China; Makeup made in USA
Let me know what you think about this one. I think its a great little set of shadows for so many different skin tones. I love Ready shadows. They are so easy to blend and make you look like an eyeshadow pro-who doesn't love that? I like to look like the master of my eyeshadow domain….maybe thats just me!