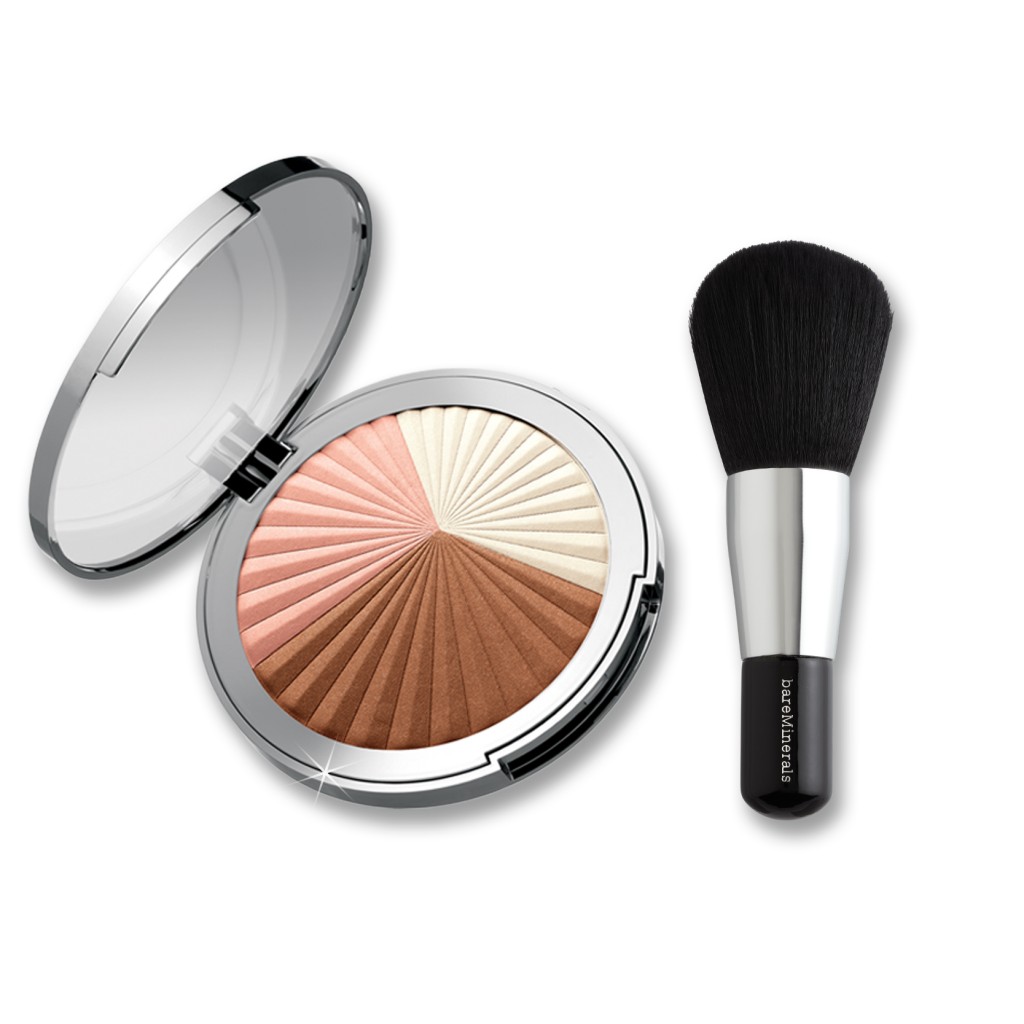 Bare Minerals Ready Face & Body Luminizer, $45 at Ulta
This is big! It's a very large product that is going to make your face and body glow in all the right places. But trust me this isn't disco ball only good for the club glow. Thats what I'm always afraid of when I look like products like this. I don't want to look crazy just cool. This is going to get you there in a hurry. I didn't think I'd use this much but it turns out its kind of addictive. The glow is etherial-think sexy yet grown up angel. Yeah you might want to go get this quick! This is like a Victoria Secret Angel starter kit.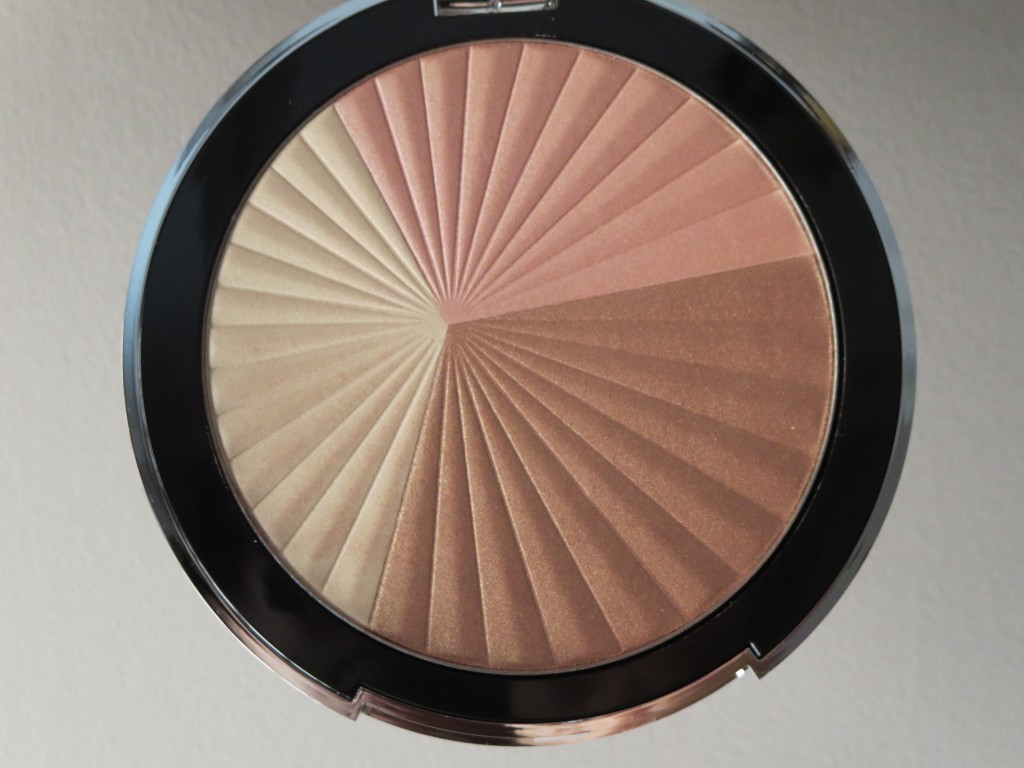 From the Bare Minerals website:
Bare it all brilliantly with bareMinerals READY® Face & Body Luminizer. This deluxe, limited-edition version of our solid mineral powder features a starburst of shimmering shades that swirl delicately over skin with the plush all-over brush for a show-off glow from head to toe. Powered by our proprietary SeaNutritive MineralTMComplex composed of positively-charged, antioxidant-rich sea minerals with cold-pressed kiwi seed oil, this formula delivers skin-nourishing benefits for softer, smoother skin that demands to be seen.
The brush that comes with this luminizer is really good. It's so freakin soft! I love Bare Minerals brushes with a passion. They are soft to the touch and clean up beautifully.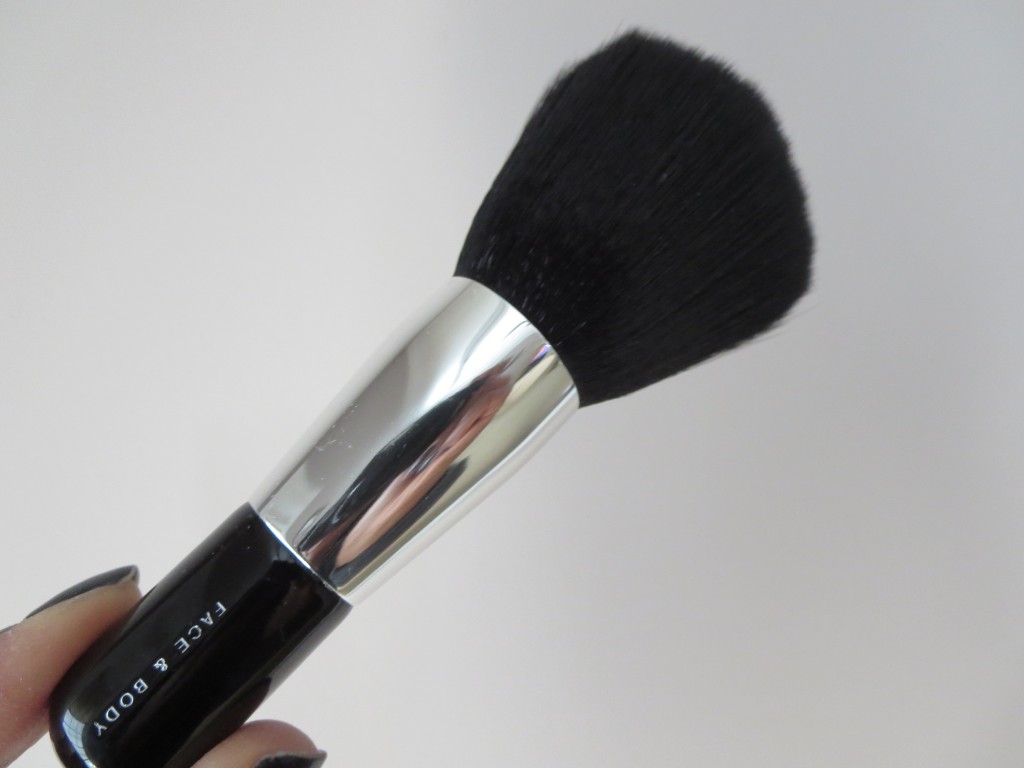 Here are some quick swatches of the three colors individually!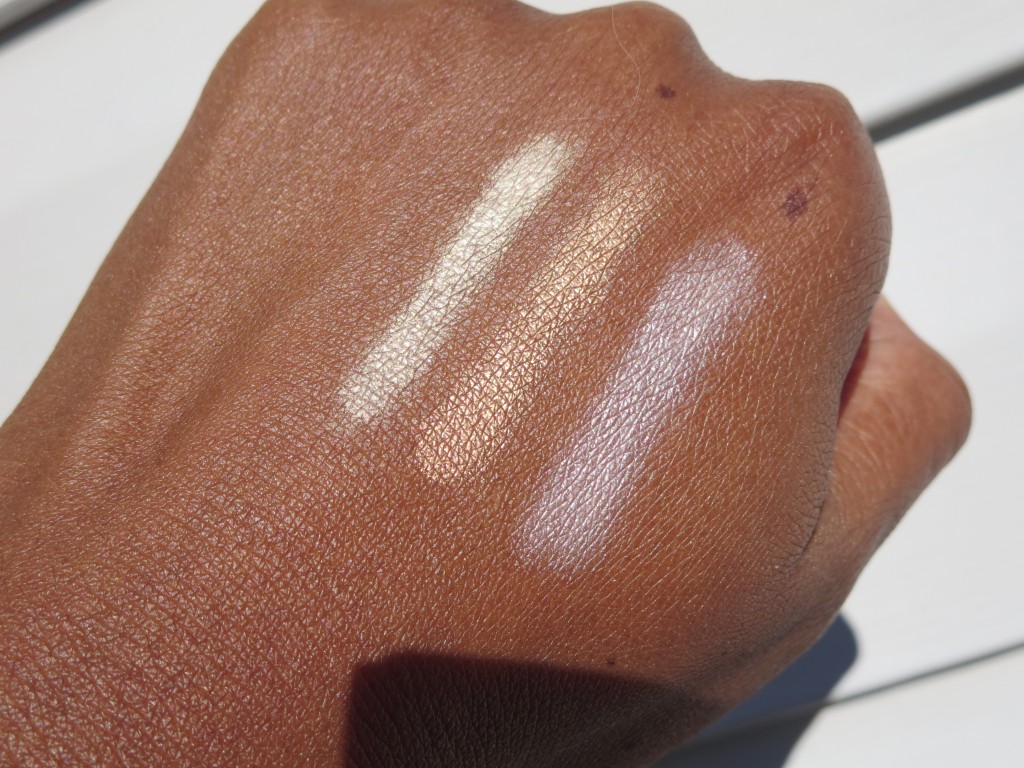 I swirled my brush in all three of the shades a few times so this swatch is a bit on the heavy side but look at the end result!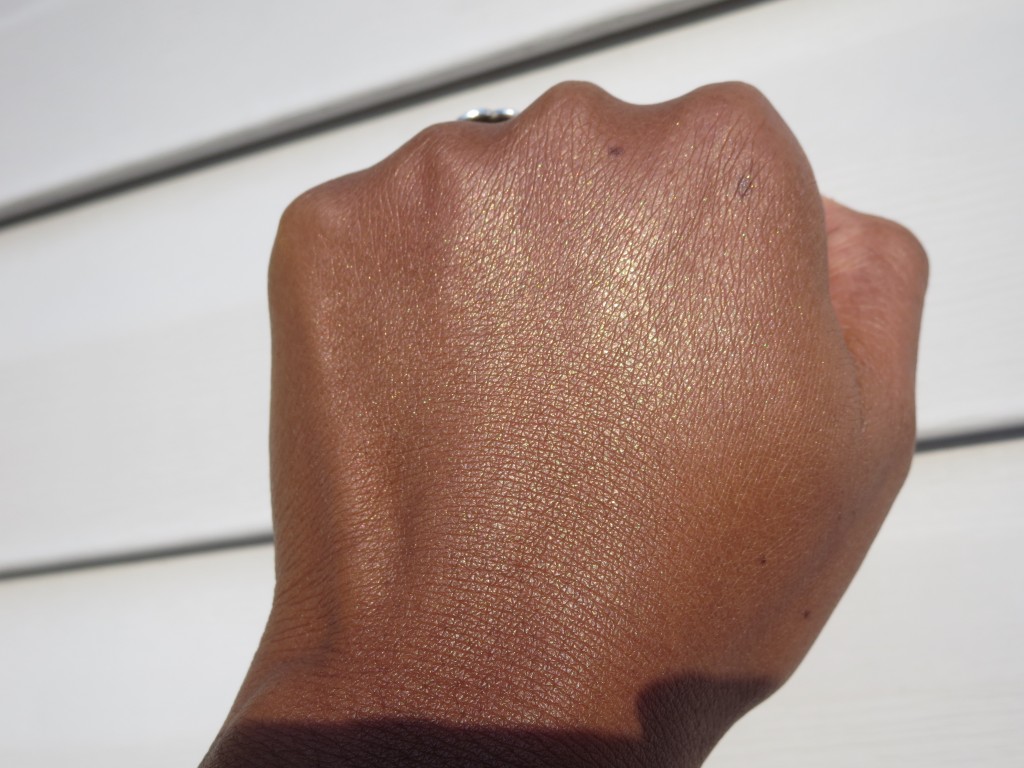 I love the glow! This looks amazing on the upper cheeks, shoulders, and body overall. This is limited edition so check it out before its gone!