Bella Bamba Lip Gloss, $16 (.5 oz's)
A few months ago when six new glosses from Benefit came out I was so excited. I love lip gloss and I picked Bella Bamba out of all the different tubes available for the color. I was drawn to it. It's described as a sheer watermelon. I'd say thats about right. I wish there was even more pigmented color in this gloss formula but what is missing in color they make up for in moisture. This is one of those formulas that heals dry chapped lips. Your lips can't help but be trapped in a moisture sandwich!
I grab this gloss when my lips are in trouble but I still want them to look good. One of the first things that surprised me when I opened this tube is the applicator. I don't have anything else with an applicator like this. Take a look!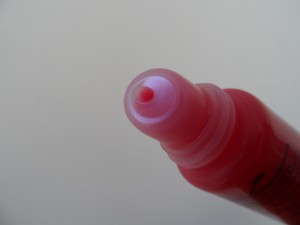 On the lips Bella Bamba is beautiful! I was skeptical but this applicator works really well. It helps to deliver just the right amount of gloss to your lips. If you don't like shiny lips this might not be for you. I love it though. I love bright lips so shiny ones work for me too! I'd say the color payoff on pigmented lips like mine is sheer. If you have less pigmented lips then you should get more watermelon color out of this than I do! I'm not complaining though because I like the sheerness.
I purchased my large tube of Bella Bamba for $16 but the High Flyin' Glosses Set at Sephora (Item-1457530) is $26 for all six gloss shades including Bella Bamba. The glosses are .22 oz.'s each. Knowing how much I love the texture of this gloss I am considering the set.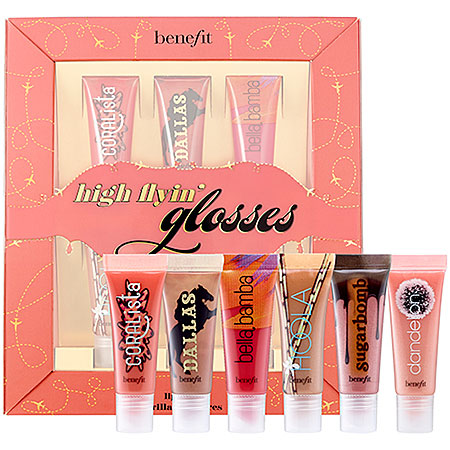 Are all these amazing holiday lip gloss, shadow, blush, and eyeliner sets that are available now killing you? I can't decide what the heck I want but darn it this might have to come home with me!
Check out my favorite Sephora holiday sets post here and here. And lets not forget Ulta, that post is here.