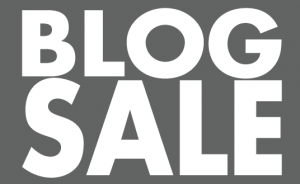 Welcome!
Please remember the most important info you must follow for this sale

:
-email me at crystalis007@gmail.com with a list of the items you want to purchase
-include your Paypal email address in your email
-this sale is only for US & Canadian buyers!
Don't comment on this blog post with your list! I only take emails first come, first served!
Here are the rest of the rules:
Please note that I do not have time due to the volume of requests to answer questions like: I'm an NW40 in Mac how will this look on my skin tone or this is a pretty lipstick why are you selling it? I go in order of emails (first come, first served) so what always happens is someone snaps up what you want before I get to your email reply with your decision. Use Google to research!
I ship everything in new packaging w/bubblewrap and everything is in great condition. I am a little obsessive about keeping my makeup neat and I leave makeup sanitizing to the buyer. That way whatever you prefer (alcohol/beauty so clean spray etc.) is used on your product.
Here's how to tell the condition of the item listed for sale below:
(B)- The item is brand new-never swatched.
(S)- The item has just been hand swatched – I never dipped a brush in the product.
(G)- Gently used item. I used the product a few times. If I'm selling it I used it less than 5 times most likely.
All of these items were purchased by me. 
Send me an email at crystalis007@gmail.com with a list of items you want and your PayPal email address so I can invoice you. I'll send you a PayPal invoice for the items still available on your list and you have 24 hrs to pay the invoice. If you pass on paying the invoice then the item goes up for grabs again.
I will only ship to the address on your Paypal account to qualify for Paypal protection but I also include delivery confirmation for each order as a part of the shipping costs/fees.
Buyers from the US & Canada only please!
SHIPPING is $3 per order and .50 cents per additional item.
ALL SALES ARE FINAL!
I'm going to update the status of the sale items using these terms:
SOLD-Item has been paid for by the buyer
PENDING-Item has been invoiced and within 24 hrs must be paid for or item goes back up for sale
****************************************************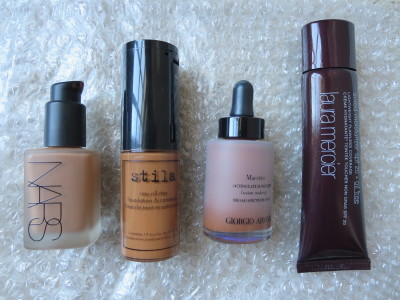 (G) Nars Sheer Matte Foundation-Trinidad $20 SOLD
(G) Stila Stay All Day Foundation-Deep 15 $15 SOLD

(G) Armani Maestro Foundation-#12 $25 SOLD
(G) Laura Mercier Tinted Moisturizer-Mocha $20 SOLD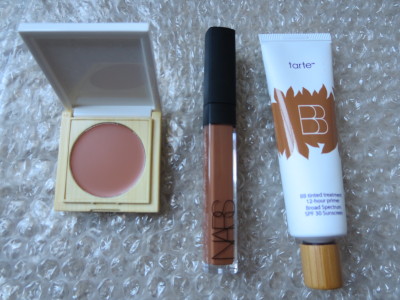 (B) Tarte BB Tinted Under Eye Corrector-Deep $5 SOLD
(G) Nars Radiant Creamy Concealer-Cafe $10 SOLD

(B) Tarte BB Tinted Primer-Tan $10 SOLD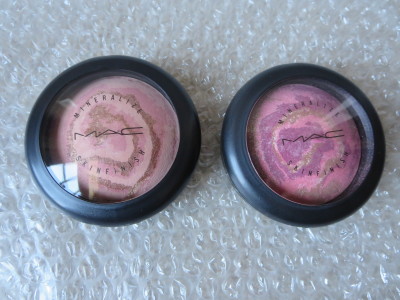 (S) Mac MSF-Light Year $20 SOLD
(G) Mac MSF-Star Wonder $15 SOLD

(S) Mac Mineralize Blush-Ring of Saturn $10 SOLD
(S) Mac Mineralize Blush-Stratus $10 SOLD
(B) Mac Mineralize Eyeshadow-Universal Appeal $10 SOLD

(S) Mac Mineralize Eyeshadow-Neo Nebula $10 SOLD
(S) Mac Mineralize Eyeshadow-Water $10
(S) Mac Mineralize Eyeshadow-Sky $10
(S) Mac Sea & Sky Mineralize Eyeshadow $5 SOLD
(S) Mac Extra Dimension Eyeshadow-Blue Orbit $10 SOLD
(S) Mac Extra Dimension Eyeshadow-Warm Thunder $10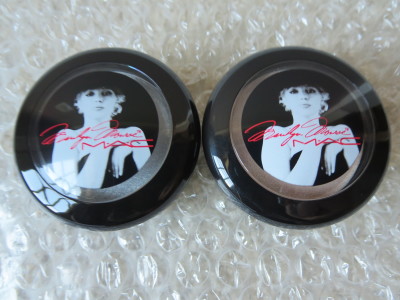 (S) Mac Marilyn Eyeshadow-Silver Screen $20
(S) Mac Marilyn Eyeshadow-Preferred Blonde $20
(B) Mac Vintage Grape Blush Ombre $25 SOLD
(B) Mac My Paradise Cheek Powder $25 SOLD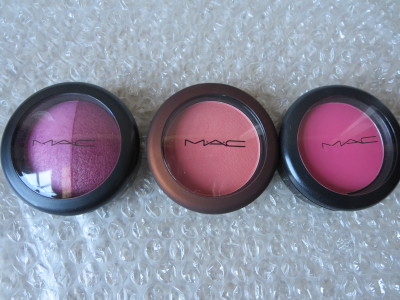 (S) Mac Mineralize Blush-Band of Roses $15 SOLD
(S) Mac Blush-Ripe for Love $15 SOLD

(G) Mac Blush-Whole Lotta Love $10 SOLD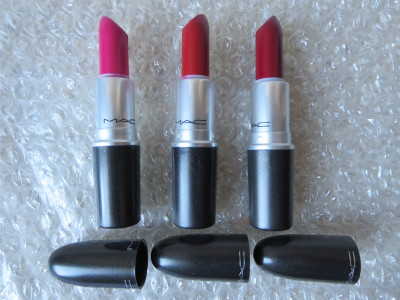 (G) Mac Lipstick-Lickable $7 SOLD
(G) Mac Lipstick-Runaway Red $7 SOLD

(G) Mac Lipstick-Absolute Power $7 SOLD

(G) Mac Lipstick-Candy Yum Yum $7 SOLD
(G) Mac Lipstick-Must Be Red! $7 SOLD
(G) Mac Lipstick-Trimming Talk $7 SOLD
(G) Mac Lipstick-Such Flare! $7 SOLD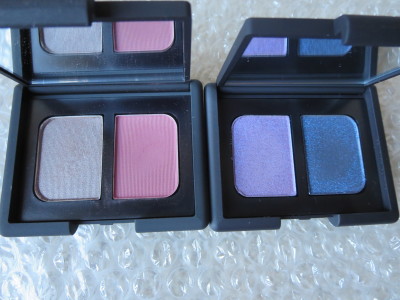 (G) Nars Eyeshadow Duo-Grand Palais $15 SOLD
(G) Nars Eyeshadow Duo-Marie Galante $15 SOLD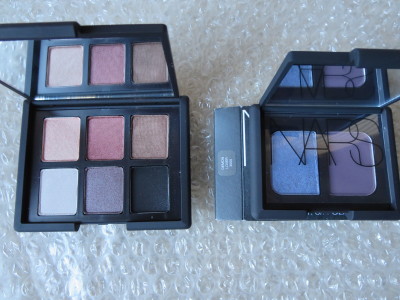 (B) Nars Modern Love Palette $30 SOLD
(B) Nars Eyeshadow Duo-Demon Lover $20 SOLD
(G) Estee Lauder Blush-Poppy Passion $10 SOLD
(G) Estee Lauder Blush-Fearless $10 SOLD
(G) Bare Minerals 4.0-The Wild Thing $10 SOLD
(G) Dolce & Gabbana Eye Quad-Fabulous $20 SOLD
(B) Mac Eyeshadow Quad-Rose is a Rose $15 SOLD
(G) Chanel Eyeshadow Quad-Lagons $20 PENDING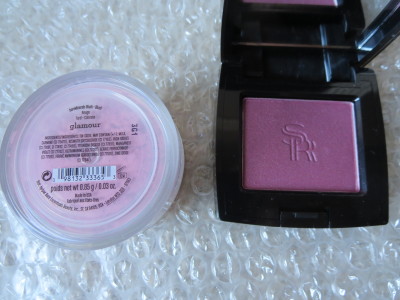 (B) Bare Minerals Blush-Glamour $5 SOLD
(G) Sunday Riley Blush-Dimples $15
(G) Nars Gloss-Hot Wired $10 SOLD
(S) Stila Lipstick-Betsey $10 SOLD
(B) Mac Cremesheen Gloss-Imperial Light $10 SOLD
(B) Mac Cremesheen Gloss-Dynasty at Dusk $10 SOLD
(G) Nars Illuminator-Laguna $15 SOLD
(G) Smashbox Photo Finish Under Eye Primer $10 PENDING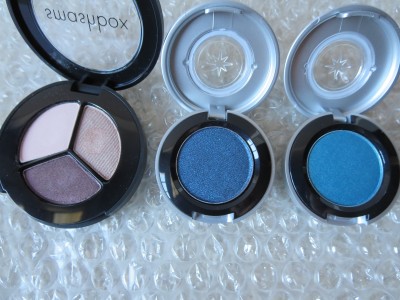 (G) Smashbox Digital Eye Trio $5 SOLD
(B) Urban Decay Eyeshadow-Goddess $5
(B) Urban Decay Eyeshadow-Haight $5 SOLD

(B) Tarte Ten Collectors Edition Palette $20 SOLD
(B) Tarte Inner Rim Liner-Black $10 SOLD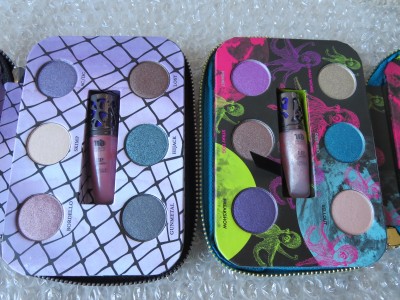 (B) Urban Decay Feminine Palette $15 SOLD

(B) Urban Decay Fun Palette $15 PENDING