I showed you the Boots No.7 History Lipgloss and here is the Lipstick!
Poppy King knows lipstick guys. If you haven't tried one of her shades before at $9.99 this is the time to do it. The collection is available at some Targets and at ShopBootsUSA online. History is a beautiful red and sooo comfortable to wear. On the lips it looks great if I do say so myself!
They even have a cute note from Poppy inside the lipstick.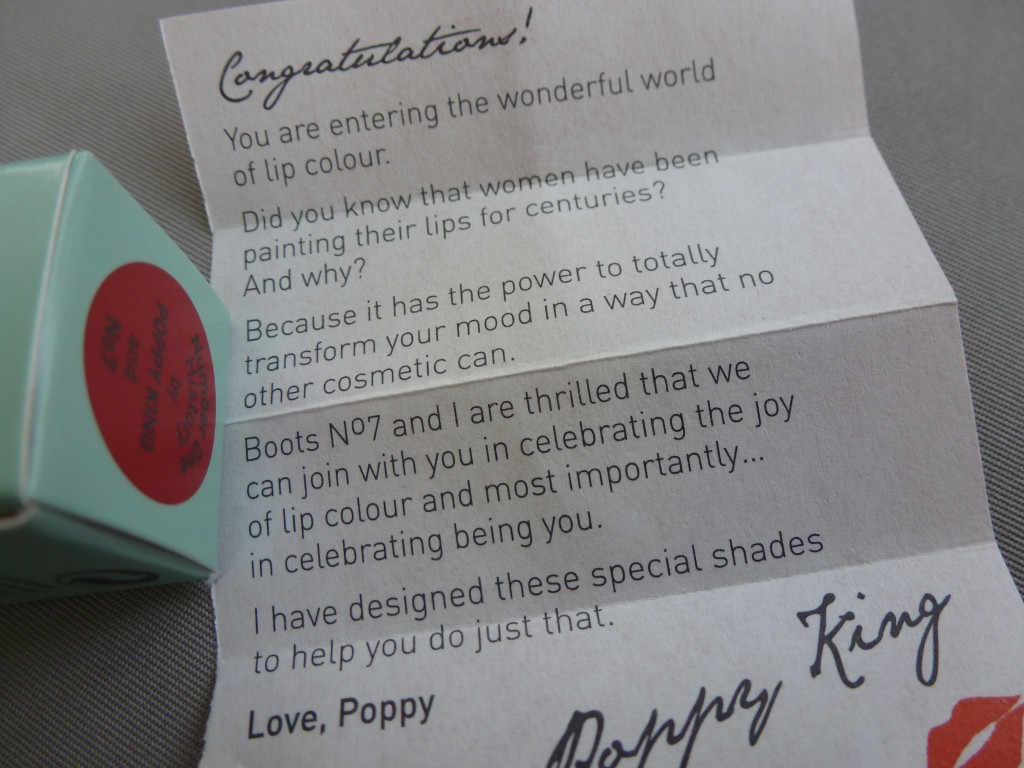 Rated A
*press sample