#61 Bonheur $32
I love this lipstick. No need to even skip to the end to see how I rated it. It rules my world…..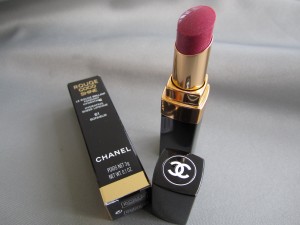 There are a few things you should know if you haven't swatched one of these yet. It's a hydrating sheer lip shine. I think that's important because I know before I had one of these in my hand I thought it was going to be a really moisturizing shiny lipstick. Depending on the pigmentation you were blessed with naturally on your lips these shades are going to be really pretty on.
These lip shines are lightweight on the lips and the sparkles in #61 Bonheur in particular are gorgeous! I love the feel of this on my lips and just like my favorite YSL, reapplying is a pleasure! It's not long-lasting. If that's your thing consider getting this carefully. I do need to reapply throughout the day. Especially after meals. This tube is going in my purse. It's the kind of thing I love to carry on the go because you don't need a mirror to apply it at all. There is no smell or odd taste as well. It's one of my favorite new products this year. I am not sure when I'm getting another though. They are expensive, $32 BAM!
Rated A
Disclosure: I purchased this item myself!