This post is going to be picture heavy because everything is BEAUTIFUL!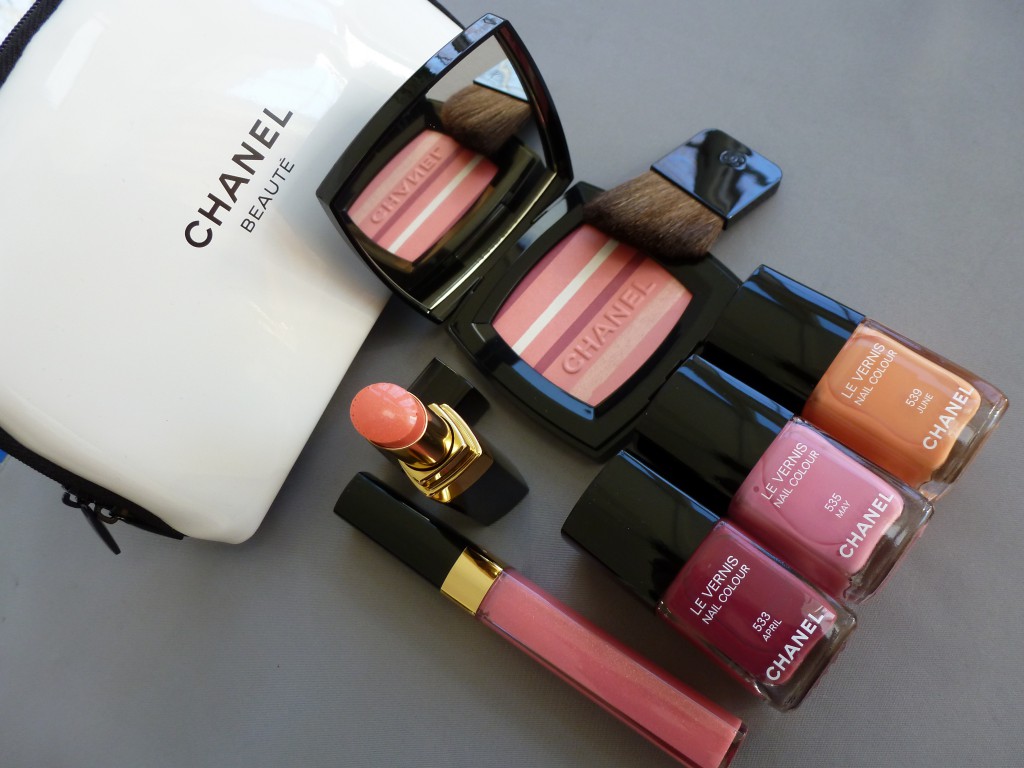 Today I went to Neiman's for a fantastic event and got made over by Chanel's National Makeup Artist John Fussell. Besides being one of the nicest people I ever just met, I'm sure he's a genius. He used the Spring collection for the makeover and made me realize AGAIN that I need to move out of my comfort zone.
John used the new Spring Eye Palette Eclosion on my eyes and the Soft Glow Blush on my cheeks.  I knew I had to have the Soft Glow Blush. It's just amazing and works for all skin tones. It comes with a cute brush. This pretty blush is one of those things you hate to use cause it's so cute.
Soft Glow Blush (regular light/sunlight)
Then he started on my lips with two colors I'd never pick for myself. Bagatelle #161 Glossimer and Rouge Coco Shine Flirt #69 (Flirt #69…Chanel has a sense of humor I think) both of which just scream Spring.
Glossimer Bagatelle #161 and Rouge Coco Shine Flirt #69
(in sunlight see the gold flecks of shimmer!)
I never would have tried these two colors but who knew that they would equal….THIS!
Amazing huh? I almost lost it, that's just BEAUTIFUL ain't it? I'm going to wear this a LOT. And the nail colors…can't forget those. The colors are called April, May, and June.
April, May, and June
The Chanel Spring 2012 is trickling into stores now. I got my haulage at Neiman Marcus in Tyson's Corner, Virginia. Kathy Shoreman is the one to ask for if you need this and don't have it near you! The Soft Glow Blush and nail colors are sure to go fast. Make sure you get yours before they are gone!