Finding a good concealer has always been hard for me. I have serious under eye circles and not a lot of concealers give me relief. Well this one does give me relief in a BIG way! I talked about and gave Instant Concealer a positive review in a recent Chopping Block video on YouTube and so many people asked for more info I thought I'd do a post on the concealer also.
What is great about this formula is that it has a thin texture but packs enough pigmentation and moisture in it to work really well on your under eye issues. I don't need much product at all which is really nice. I tap this into my under eye area and I look wayyy more rested and shoot even younger after I am done! I really like the coverage. Instant Concealer dries fast and I just tap a small bit of powder to set it after using and I'm done! It's perfect for use every day.
If you have issues with under eye concealers creasing I think this is something that might help you out. I do prefer to set the formula with powder but if you don't you might be ok. I notice that this formula isn't drying at all but does stay put if i use my favorite eye cream and don't use too much concealer. Again you don't need much. In the beginning I was using way too much but I learned fast that a little bit will do the job! This never went cakey on me either which is great. There is nothing worse than covering up discoloration only to find a thick gooey crusty mess under your eyes hours after application.
From the Clarins website:
Customized, tinted correction for all types of dark circles. Shades conceal shadows and signs of fatigue—restoring a natural skin tone to the undereye area. Long-lasting, fluid texture blends flawlessly and smoothes eye contours. Medium to high coverage.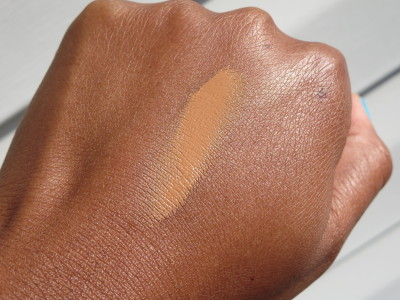 There are four shades available and I use the deepest one #04. It's the perfect shade for my under eye area because it adds a brightness there that I really like as well as covering my under eye craters! Take a look at this at your favorite Clarins counter and test it out! It's $30 but well worth it.