Coastal Scents Revealed Eyeshadow Palette, $19.95
I got this palette for half price during a holiday sale! I couldn't wait to get my hands on it after so many of you asked for swatches and info. My friend the real beauty spy/hunter/goddess of all things makeup Mz. J clued me in on this also as she does with most things. So getting it half price made me happy but actually trying this palette-well that made me fall a little in love!
It's a great palette if you haven't gotten into the Urban Decay Nakeds (1 & 2) and if you want to pay $20 to get in on it instead of $100. I mean thats a savings….a serious savings. So whats the quality like? It's good. I mean really good. The matte shades are a little harder to blend than I'd like but the shimmers they are magical.  With the mattes I find myself doing two layers of color to get the pigmentation where I want it. Not a big deal.
Take a look this palette is beautimus. Figure that word out lol!
Ok so here we have a nice mix of warm and cool shades. Thats why the Naked and Naked 2 are kind of represented really well in this line up of 20 shades. Let's look at some swatches to seal the deal. I didn't use eye primer for these.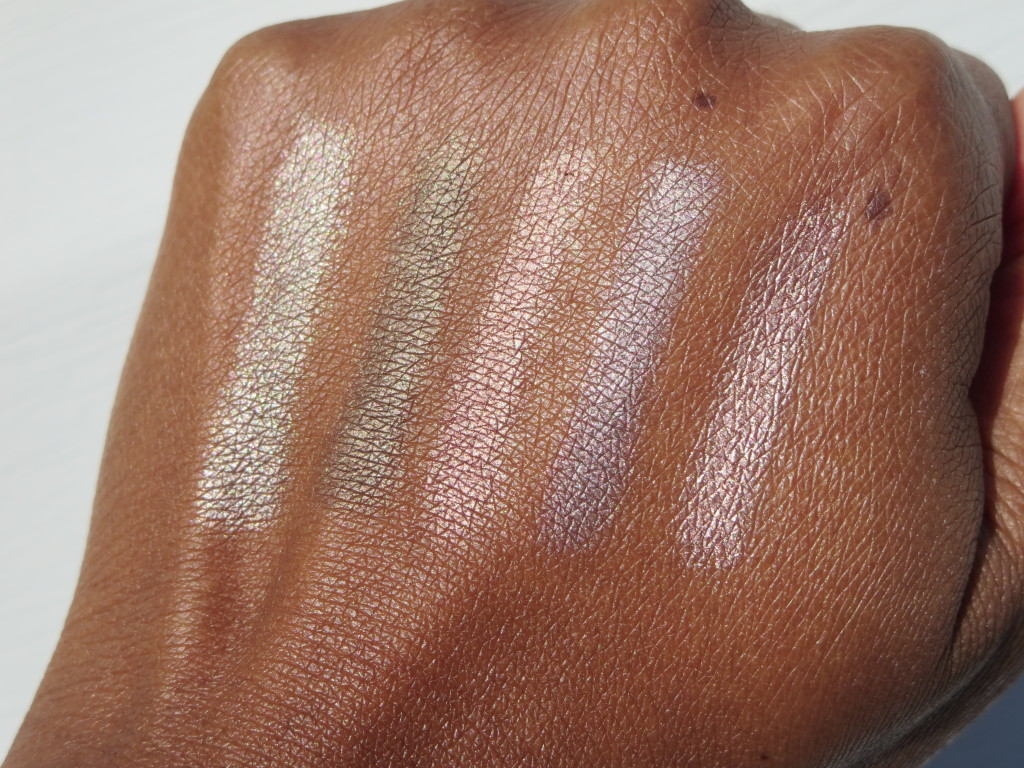 Nice huh? I only have two small issues. I am not crazy about the shape of the shadow pans. I feel like I have to be really careful when dipping my eye brushes into the shades. They are kind of narrow pans of color. And the second thing is that I wish there was a mirror in the top of the palette. I just love that.  Those aren't big issues though. Oh and a darker matte brown shade wouldn't hurt either. You can do a whole eye look from beginning to end and frankly thats what I look for. I don't want to have to grab other shadows for a highlight or transition color when it really comes down to it so for me this works.
I think this is a great little palette with a lot of color. Check it out and hopefully there will be another sale again so more people can grab this for $10 again!
Let me know if you have tried this palette! I'd love to hear what you think!