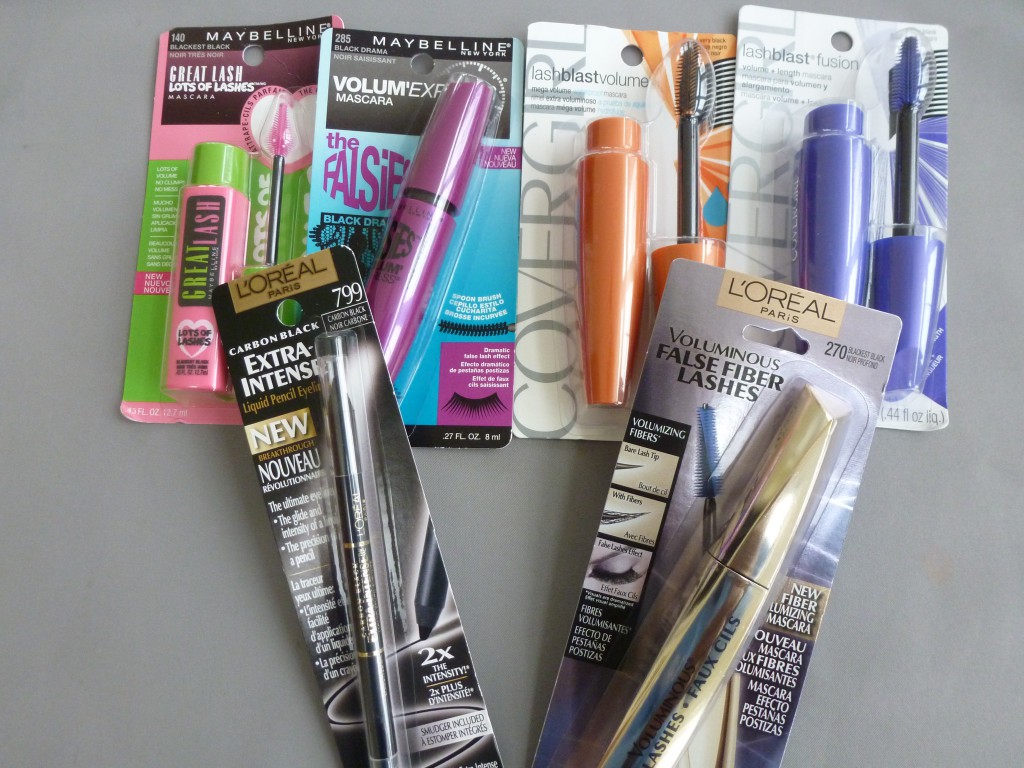 I'm not usually a Rite Aid shopper but they have a great deal going this week. Buy one get one 50% off on several brands. I decided to stock up on a few mascaras to do another drugstore mascara comparison video. The first one I did on Youtube is still one of my most watched videos. The lighting is horrible but the subject matter brings out a fierce debate in people thats for sure!
Last time I compared a few Maybelline mascaras and one L'oreal mascara. This time I'm going to compare some Covergirl Lash Blast mascaras to the new Maybelline Lots of Lashes, Falsies Black Drama, and L'oreal Voluminous False Fiber Lashes. I also picked up the Carbon Black Extra Intense Eyeliner.
If your near a Rite Aid and in the market for some L'oreal, Maybelline, or Covergirl get there this week! For all the deals and what exactly is on sale check out Nouveau Cheap's post on this weeks drugstore sales here.