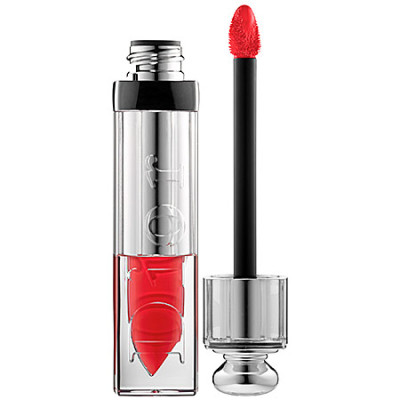 This is a very interesting new(er) product from Dior. I reviewed it a few months ago in one of the Chopping Block Youtube series videos that I do and I pulled it out again this week to use. I still like it as much as I did then because it looks amazing on the lips. It's a bit different from any other lip product that I've used before though. It's unique.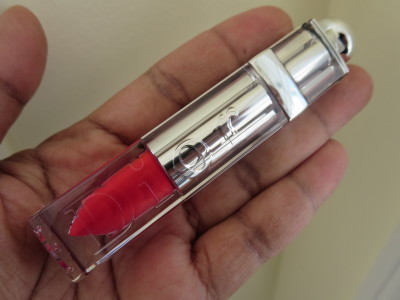 The packaging is beautiful and the applicator is just right. But when you spread this lippie on your lips thats when the differences come out.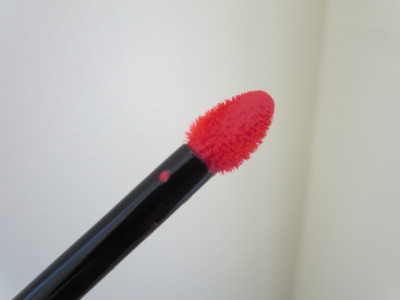 The product feels very cool on your lips. Almost kinda clammy! It's a cooling sensation as you spread it that feels nice (especially during this heat!) but also feels a bit strange. It's an easy to spread product. It goes on like a thicker consistency gloss. You don't feel the coolness much anymore by the time you are done spreading product all over your lips. After that it's all downhill because what you get after you are done is amazingness.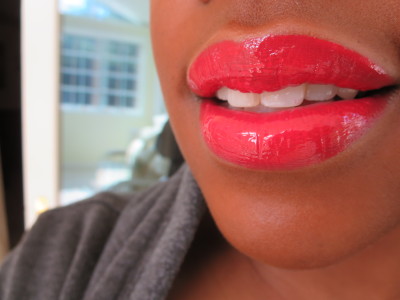 Pandore is straight up fire! I love the way it looks. Pure gorgeousness.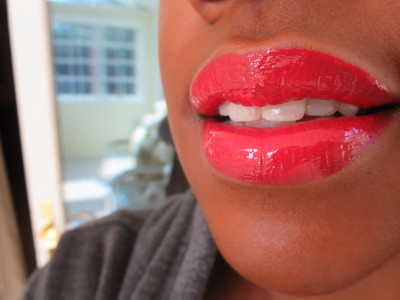 I must say I went a little overboard here. I put on two layers of gloss. You can put on a thinner coat of color and it will look just as great. I am a little excessive but you might have already known that!
From sephora.com: 
What it is:
A spectacular lip formula that packs the benefits of shiny gloss and pigmented lipstick into one color-rich product. 
What it does:
This stunning hybrid imparts high-impact shine with maximum color to offer a new kind of lip color. It's lightweight in texture, boasts sensational color payout, and delivers long-lasting wear and a no-makeup feel with coverage that is between a gloss and a lipstick.
This color lasts without drinking and eating for hours. It wears off gracefully through the day also. You might need to touch up after meals but its going to be easy. The color doesn't need to be freshened up as much as I thought it would though. It's so glossy but if you put your lips together after application the product feels a bit tacky which gives it staying power I believe. It's not bad tacky though (like glue) please don't get me wrong. It just feels like it will stay put which is nice when you are having your morning coffee or tea. I hate colors that disappear after one drink!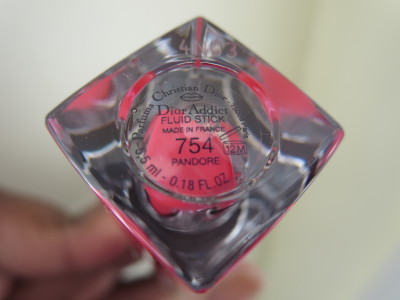 So I need some new colors. I don't know what to pick up next so I'm holding off a little bit. I do want more of these though. I really like them and think you might want to check the various shades out and see if there is something that you will love. I'm really interested in getting one of the pretty deeper vampy shades for Fall. There are fifteen shades available on the Sephora website and you can check these out at your favorite Dior counter as well. At $35 each choose wisely! I really think it's wonderful that Dior came out with something like this. This isn't your mothers lip gloss thats for sure!