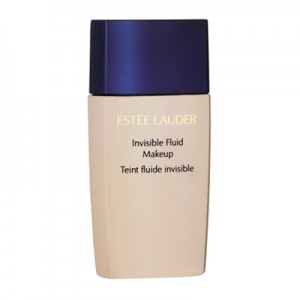 I'm really in love with this foundation. I got a sample a few weeks ago and loved it. I went back and got a full size bottle after using the sample for three days. I was a little wary of the claims on this formulation because the information on it explains that it controls oil. I was thinking "yeah right" but I'm here to tell you I think it does…
I have combination skin which in my case means a dry chin and cheeks with an oily t-zone. I usually need to touch up an oil breakthrough around the 4 hour mark with most liquid foundations. I can go a good 6-7 hours without touching this foundation up. It's a thin kind of watery formula and if you don't mind shaking it up like a can of spray paint you might want to try it. I'm serious. You have to shake the living daylights out of it. One of the SA's at Nordstrom told me that you have to shake it until you don't hear the beads inside anymore. Because that means its mixed but truth be told I give it a good shake back and forth ten times and it's all set.
I'm using shade 6WN1. There are warm and cool shades available and a wide range which is good. I would say this is a buildable but by no means a full coverage foundation. One of the things that I like is that it looks so natural, it looks like your skin but better not a mask. I hate a mask like foundation. I want to look better and somewhat flawless not like I'm wearing another persons face. At $35 for 1 oz. it is pricey. I recommend getting a sample like I did and trying this out first. I got a sample of  two shades and took them home to test out. They were generous sized samples so once I figured out the right shade I wore it for a few days. After the first day I was sold. It didn't need to touch it up for a long time and it didn't change color, move, or fade on me.
Get a sample of this and see if it works for you!
Rated A