I love Eve Pearl, she has one of the best concealers and an amazing foundation palette that I tried months ago. I got a really pretty blush from them recently and I've been having a lot of fun with it. I knew I'd love it because its peachy and those types of blushes really make my skin glow! Peachy colors are great for deeper skin tones. Its got a cute name also, Sin-Amon Cheeks:) Love it!
There is a matte brown shade (left) that acts as an illuminating bronzer. The middle color has very subtle shimmer and the last color is all out peachy go for broke shimmer! I love mixing them all together and getting a nice healthy natural look.. I have to be careful with the shimmery third pan. Too much of that takes a bit of the natural out of the look. I only overdosed on the third pans shimmer twice though. You just need a little to achieve the right balance.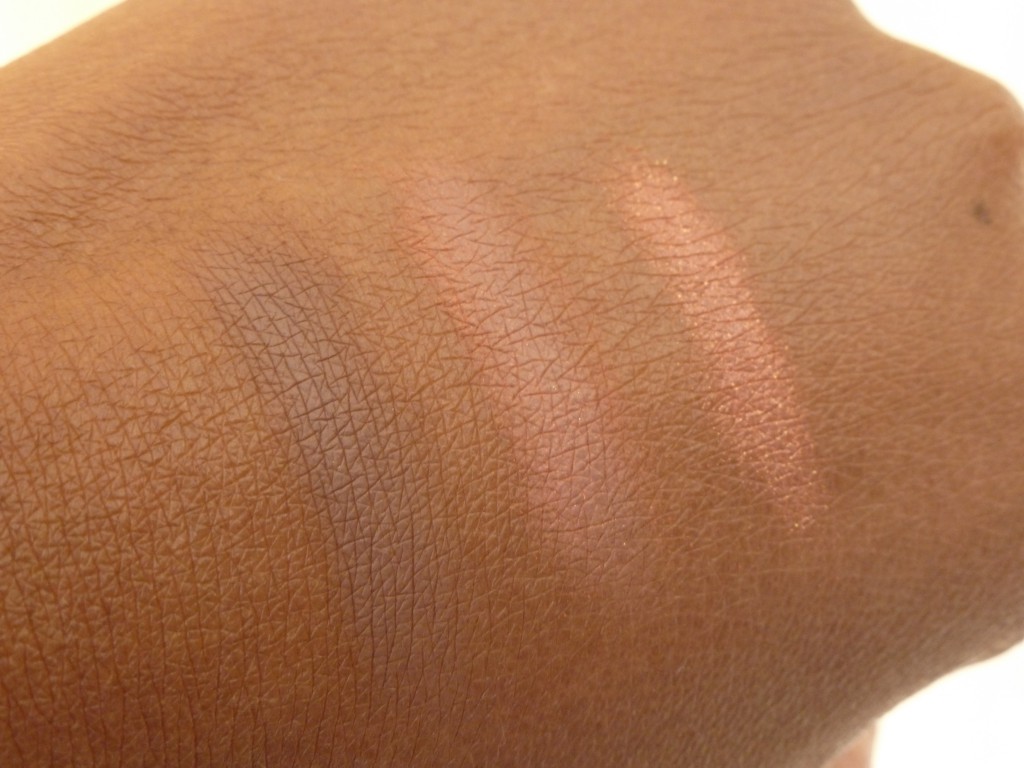 Check out all the fun makeup Eve Pearl has to offer. I am always so happy with the products. She gets it right every time.
Rated A
* This product was sent to me for review by Eve Pearl PR.
If you would like to know more about the concealer and foundation I tried out earlier this year, check this video out.