Jo Malone Osmanthus Blossom (Limited Edition)
30ml-$60 or 100ml-$110 at Neiman Marcus or Nordstrom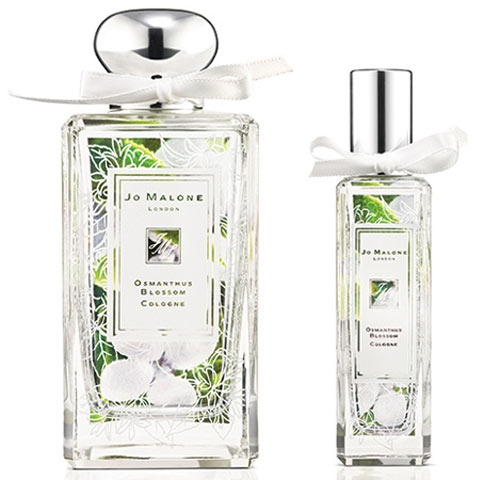 Just a quick post to tell you I'm in love…with Jo Malone's latest. Osmanthus Blossom is limited edition and going to fly out of the stores quickly so you heard it here first (hopefully) that this is one to jump on. My Jo Malone dealer (LOL) at Neiman's (Tyson's Corner) David McCray is an asset to the brand but all he had to do is spray this beauty and I was undone. It's one of their best yet and thats saying something from a brand that continues to put out fragrances that drive me crazy and keep people asking me "what are you wearing, you smell GOOD!"
Here's a little description from the Jo Malone website:
Delicately exotic.This white flower captures the duality of apricot counterpoised with supple leather. Luminous petitgrain and luscious peachand orange flower ripple over voluptuous cashmere wood.
I am no perfume reviewer (I know my strengths trust me!) but this you have to smell this before its gone. The first box of Osmanthus Blossom went lightening fast at Neiman's and David McCray got another but it will be gone soon. Call him at 703-761-1600 ext. 3268 to get in on box number 2 like I did!