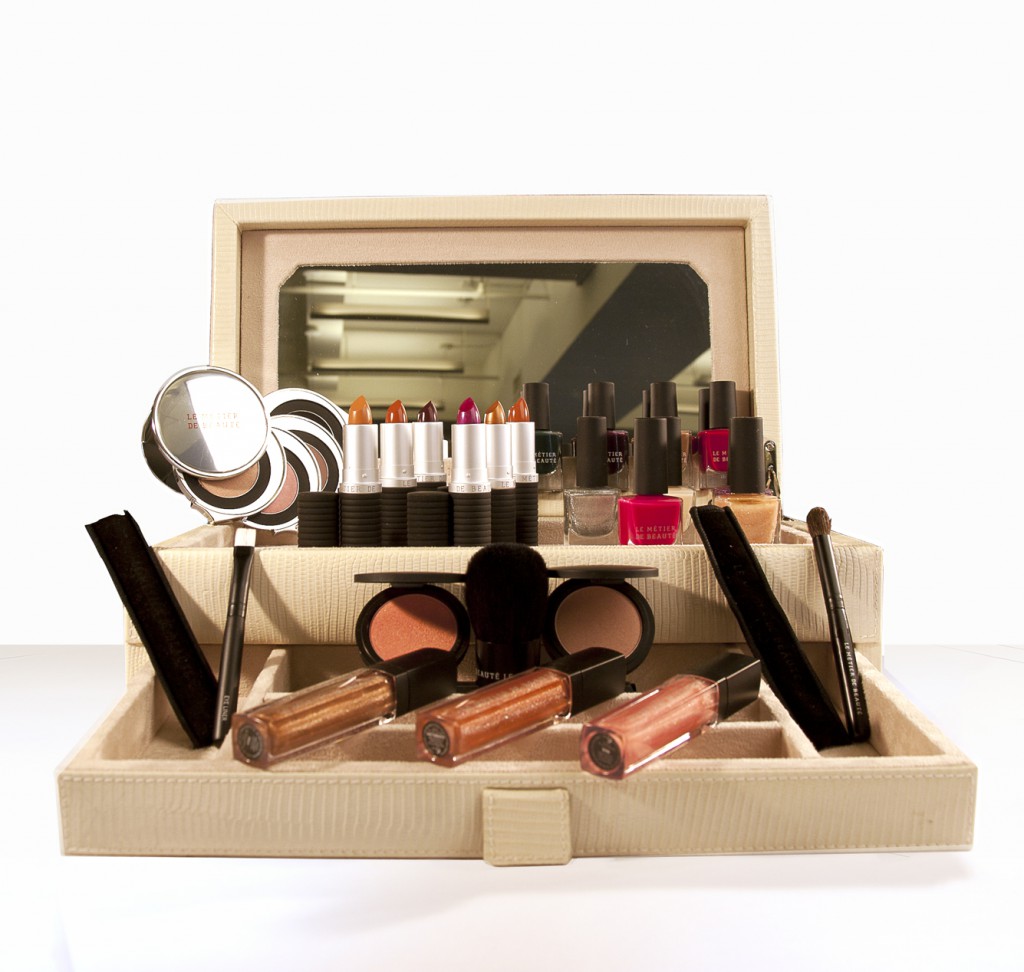 To celebrate the launch of our first online shopping site, www.lemetierdebeaute.com, we are hosting our most luxurious giveaway to date. One lucky LMdB lover will win a custom-made, Le Métier de Beauté exclusive Italian leather trunk worth over $1000 filled to the brim with over $700 in Le Métier de Beauté beauty goodies from nail lacquers and glosses to brushes and shadows.
To enter, all you need to do is go to www.lemetierdebeaute.com and sign up for our newsletter. The link is in the upper-left hand corner of our homepage (reads "Sign up to receive special offers"). For additional entries, like us on Facebook (Facebook.com/MetierBeaute), follow us on Twitter (@metierbeaute), and on Instagram (@lemetierdebeaute).
The contest will be open starting March 5th, 2013 through March 15th, 2013 at 11:59 PM EST.
One lucky winner will receive:
Custom-made Le Métier de Beauté exclusive Italian leather trunk with a calf skin interior
6 Shades of Colour Core Lipstick in Uma Paro, San Tropez, Captiva, Kona, Nevis, and Summerland
9 Nail Lacquers in Paris, Crème Caramel , Silver Belle, Halo of an Angel , Purple Reign, Made in the Jade, Saucey Plum, Hottie Choco-latte, and Indo-Sheen Red
Kaleidoscope Eye Kit in Nouvelle Vague
3 Shades of Sheer Brilliance Lip Gloss in Maui, Summerland, and Ibiza
2 Shades of Radiance Powder Rouge in Whisper and Echo
3 Brushes: Eye Crease Brush, Kabuki Brush, and Flat Liner Brush
This is a huge bunch of goodies from one of my favorite brands! Good luck entering guys:)