Unless something amazing comes out in the next few months…this is the palette of the year for me. The shadows blend like butter on my lids and I am crazy about matte eye shades so this is the perfect palette for me. The looks you can create are endless with this. I've done all matte looks, all shimmer, and shimmer and matte colors mixed.
Usually I can't do all shimmer on my eyes but the quality and smoothness of these shadows makes it all possible. I even love the shade White in the palette because it blends out beautifully. Usually I have to stay away from bright whites because they look gray or chalky on me. Not the case with this palette. It just works!
Remember that you can click on any of the pictures below to BLOW them up to a larger size for your viewing pleasure:)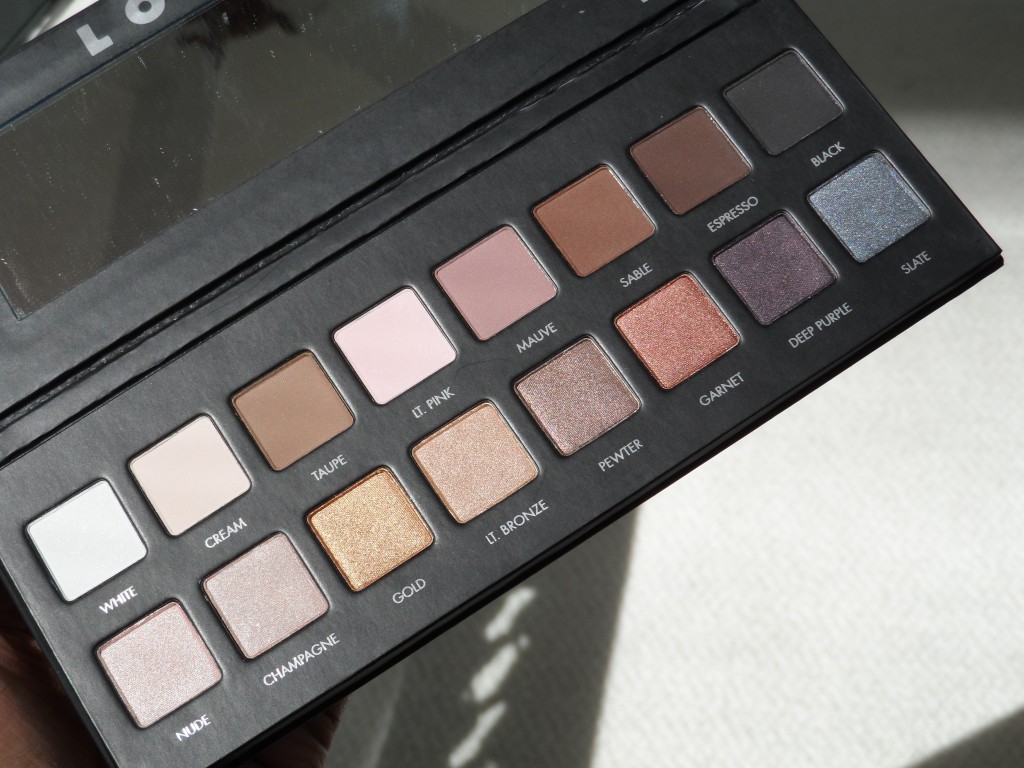 Lorac Pro Palette-$42
Top mattes: White, Cream, Taupe, Lt. Pink, Mauve, Sable, Espresso, and Black
Bottom shimmers: Nude, Champagne, Gold, Lt. Bronze, Pewter, Garnet, Deep Purple, and Slate
I think this will work for a variety of skin tones. I picked up the picture below from the Sephora website.
Here are my quick swatches!
white, cream, and taupe
nude, champagne, and gold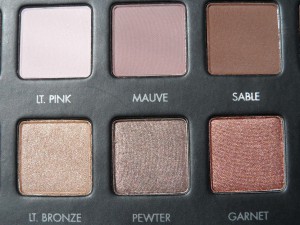 lt.pink, mauve, and sable
lt.bronze, pewter, and garnet
espresso and black
deep purple and slate
This pretty palette is at Ulta and Sephora's online site. My Sephora doesn't stock Lorac products which I really think is a shame so I usually end up getting my stuff from them at Ulta. You also get a mini (.17 oz) Behind the Scenes Eye Shadow Primer in the box with your palette. I love Lorac's eye primer like I love cooked food so if you haven't tried it yet this is a great way to check it out without purchasing a full size tube.
Please let me know if you have this palette already and what you think of it! I'd love to know.