Lorac Pro To Go Eye/Cheek Palette, $38 at Sephora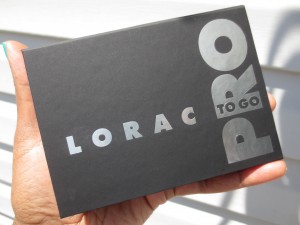 This pretty palette is a nice to have but not must have for my stash. I love it but I love Lorac eyeshadows period. Some say they are powdery but I love how they blend so the texture has become a favorite of mine. I tap off my eyeshadow brush before applying any color. So it works for me!
Here are some pics. Remember you can click on a picture to make it bigger!
sunlight/indoors
After I used the palette I decided to swatch it. It was a cloudy day so my swatches suffered but here they are!
Pearl, Chai, and Mink
Shell, Cafe, and Black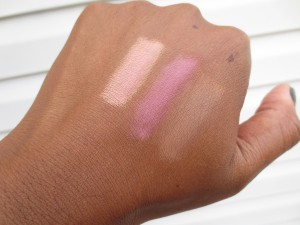 Coral, Pink, and Bronze
I love the shadows! The shimmery shades and the mattes. I have a soft spot for the shadow shade named Mink. It's a taupe-like brown shimmer. Gorgeous! It's going to be a favorite of many I suspect. The blush shades and bronzer (it was nice on my eye when used as a shadow) don't make this palette a must have for a Mac NC50 like me but I love the portability of this palette and I can make the colors work along with other products.
If you are a fair skinned beauty swatch this and consider it ASAP! Especially if you don't have the Lorac Pro Palette (swatched here) which I highly recommend to everyone. The only duplicate between the two palettes is the matte Black eyeshadow shade.
I'm glad I checked this out but its going to be a skip for some. Here are some details from sephora.com:
What it is:
A professional palette of eye shadows, blushes, and bronzer to look glamorous on the go.
What it does:
Easily contour, shade, line, and define like a pro. The velvety-smooth eye shadows and blushes are ultrapigmented and packed with long-lasting power. The set includes three shimmer and three matte eye shadows, two eye shadow brushes, two blushes, and a bronzer.
What else you need to know:
This is the makeup that Lorac Creator Carol Shaw uses to keep her celebrity clients looking glamorous on the go.