Big Bounce Cream Eye Shadow
Mac Cosmetics are you trying to kill me? I LOVE cream eye shadows. I use cream eyeliners as eye shadow…I have a few Mac Paint Pots. Using some type of cream color is my favorite way to start any eyeshadow look. I am always on the lookout for different colors that I don't have.
I am going to have to get some of these. I saw some swatches and they seem to be a really nice mousse like texture but also really pigmented. There are a whopping 16 colors….and I have no idea how much they are each. I hope they aren't too expensive.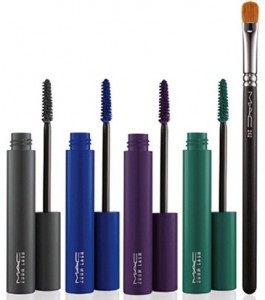 I've always loved Zoom Lash. I am not a big fan of most Mac mascara's but Zoom Lash works for me.  The beautiful colors being added to the Zoom collection are a great idea. I skipped the Wonder Woman Opulash colored mascara. Maybe I'll try one of these pretty colored mascaras.
All of these new Mac goodies are being released on May 5th.
Will you be getting something from this collection? Or are you going to skip it?