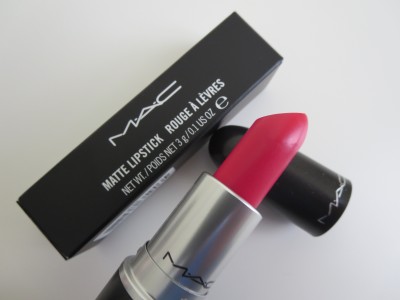 Yesterday when I opened up my box from my Mac order I noticed that I got two of the new Matte Lipstick lipstick shades La Vie En Rouge. Another color that I ordered from the collection wasn't in the box so there was a mix-up. Mac is sending me the lipstick shade that I'm missing but they told me to keep the extra lipstick so I thought I'd pass it on to one of you!
La Vie En Rouge is a bright orange coral and I think that you'll love it! This giveaway is international and will only last a few days.
Please use the Rafflecopter tool below to enter good luck!