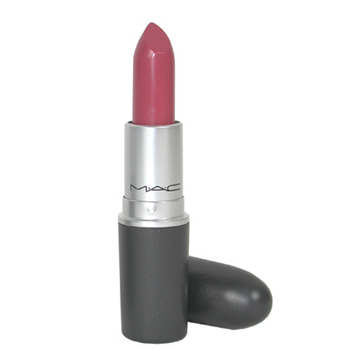 This girl loves an amplified finish Mac lipstick! I got Craving a few months ago and it's quickly become a serious favorite. I just love this color. It's part of the regular line-up of lipsticks that are always available from Mac. Amplified finish lipsticks are just luxurious. They feel so good on the lips and the pigmentation is just perfect in my eyes. The color payoff you get each time you use one isn't wimpy and it doesn't fade easily. It really holds on throughout the day. I can go a good 5 hours with most of the amplified shades that I own. And they don't dry out my lips either!
I showed you my most recent amplified purchase from the Mac Playland collection a lipstick called Red Balloon not long ago. I truly find this finish hard to resist so I always consider purchasing. Craving is described as a "burst of plum". To me its a burst of lippie goodness!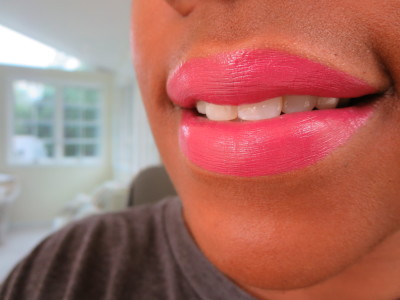 I think it isn't so plummy that it doesn't work for daily wear. It's not too bright or overpowering in any way. It's just plain good.
Check this pretty color out when you can. At $16 its not cheap but if you can see yourself using it as often as I find myself doing then its worth the $$.
Have you checked out Craving before?