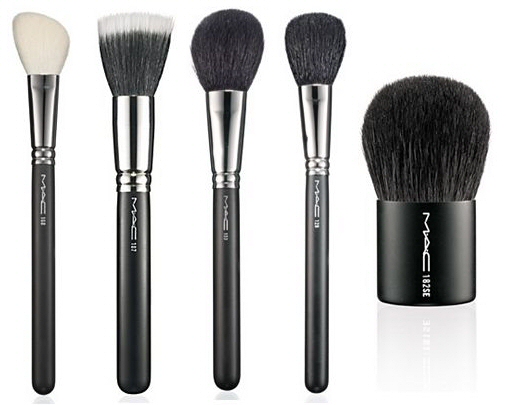 I have so many different makeup brushes from a ton of different brands.  Are you like that or do you have some brand loyalty? When I first started getting brushes I wasn't too concerned about how my makeup brushes felt. I was young and reckless I guess! Now that I look back I realize I was rubbing my face with sandpaper practically. But now I'm all about soft but effective brushes.
I love Real Techniques and Bare Minerals brushes best. I have some really nice ones from various other brands and less than five Mac brushes total. I think Mac brushes are nice overall but I haven't purchased many. I didn't really see the point. I've heard great things about Eco Tools but I don't have any of those.
What company makes your favorite makeup brushes?