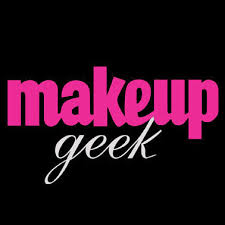 These eyeshadows from Makeup Geek really knocked me out! They are amazing. Smooth, buttery, blendable shadows that look amazing on the lids. If you haven't tried these yet consider it! I love the nine that I got in my first order. These are $6 each so they won't break the bank. These are waaaay better than Mac shadows so they are well worth the investment. The quality is unbelievable.
I got nine shades in my first order. I put all my shades in a Z Palette. Here's a look at my cute little Makeup Geek palette.
Here are some quick swatches of my shades row by row.
Twilight (pale shimmery muted purple), Goddess (metallic pale copper), and Cocoa Bear (matte reddish brown)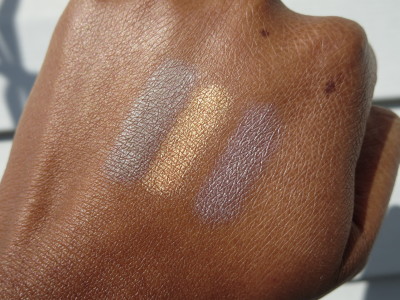 Taupe Notch (taupe), Glamorous (shimmery bronze gold), and Prom Night (pale purple w/hints of grey)
Unexpected (matte pale pink brown), Cosmopolitan (rose gold), and Corrupt (intense matte black w/subtle sparkle)
These shadows are just as wonderful as so many people told me they were. I am not done getting shades thats for sure. I have my cart loaded up with more pretty eyeshadow shades for order #2! I really like all of these colors but my favorites of these nine are the mattes Cocoa Bear and Unexpected. These two shades are among the smoothest and easiest to blend mattes I've ever come across.
Corrupt is the most amazing black eyeshadow shade that I have ever seen. It's deep and dark and like no other black shadow in my stash. Amazing. I don't now how they even created that. The shimmer shadows I picked up were fantastic too. My favorite to use is Cosmopolitan. I love rose gold! Goddess is really great also. I love all of these colors truth be told.
Please let me know if you have tried Makeup Geek eyeshadows yet and let me know your favorite shadow shades if you have! I haven't put in my 2nd order yet so I'm open to suggestions!