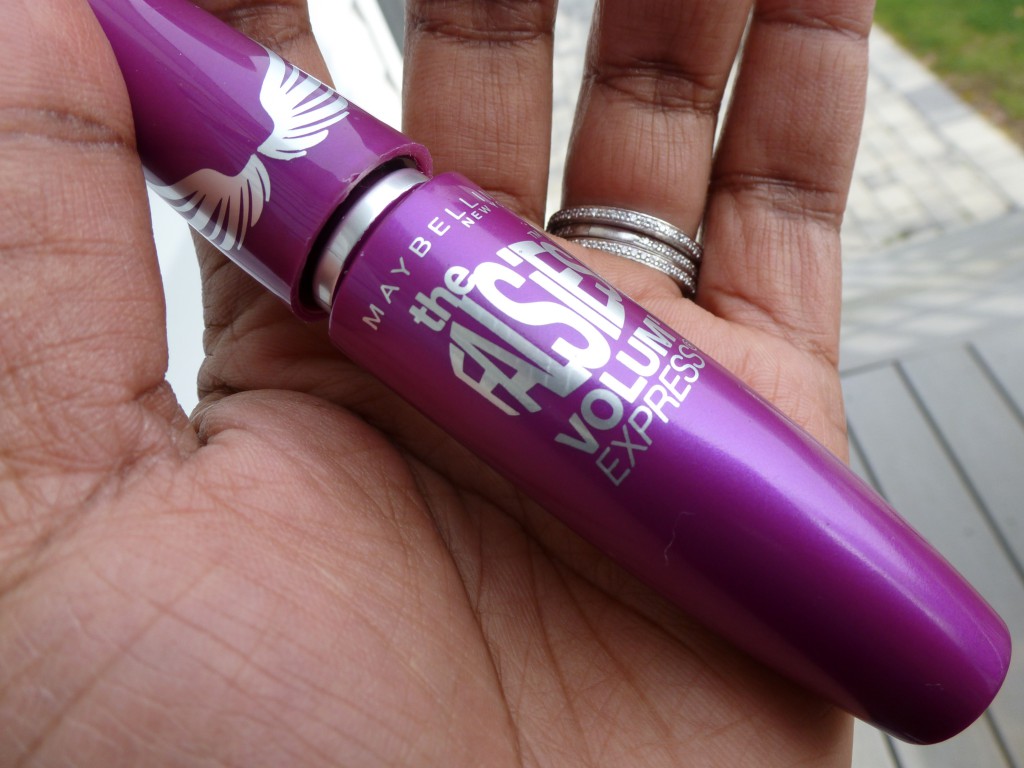 Maybelline Falsies Volum' Express Flared Mascara
I really approached reviewing this with a lot of hope. I did a YouTube video a year ago comparing four drugstore mascaras and in that video I really expressed how much I don't like the original Falsies mascara. I really made some original Falsies lovers mad as hell. But I was honest and I must say that I just couldn't get the formula to work for me no matter how much advise that I followed from others that swear by it.
But this version of Falsies I like! As soon as I took my first swipe through my lashes with it I knew it was different. The mascara formula isn't as wet as the original was to me and I really am able to get great volume with it. I am all about volume and like many, I want to look like I have a billion lashes. I can really build this up on my lashes with a couple of coats and even avoid clumping if I'm really careful.
before/after(two coats)
Please excuse the fact that I really need my eyebrows done! Ha! I wake up some days and it looks like a thousand brow hairs grew in overnight. After two light coats of mascara you can see that my lashes are in way better shape than when I started. I think the mascara wand and quicker drying formula equals a mascara that I would definitely repurchase. I still love my Colossal and L'oreal Voluminous above all others but this is definitely a contender. This is under $10 at the drugstore so the price is right too!
Rated A
If you'd like to hear my thoughts on a few popular drugstore mascara's here is the video. The lighting sucks, you have been warned!