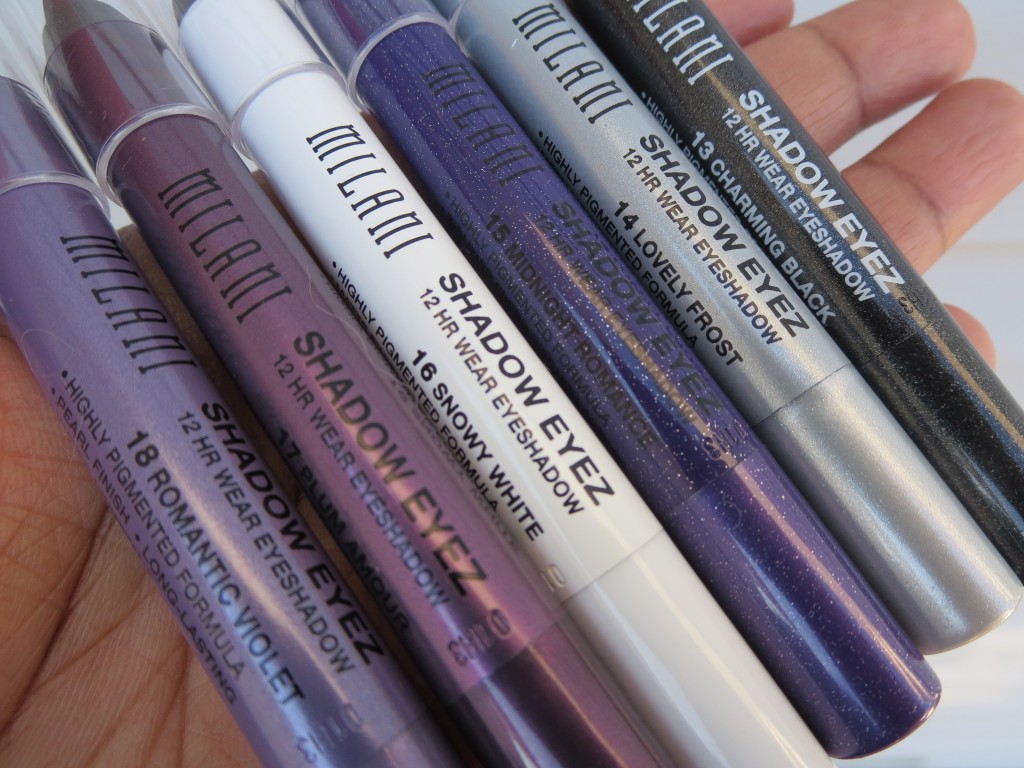 Milani Holiday Romance Shadow Eyez Collection Shades, $6.79 each at CVS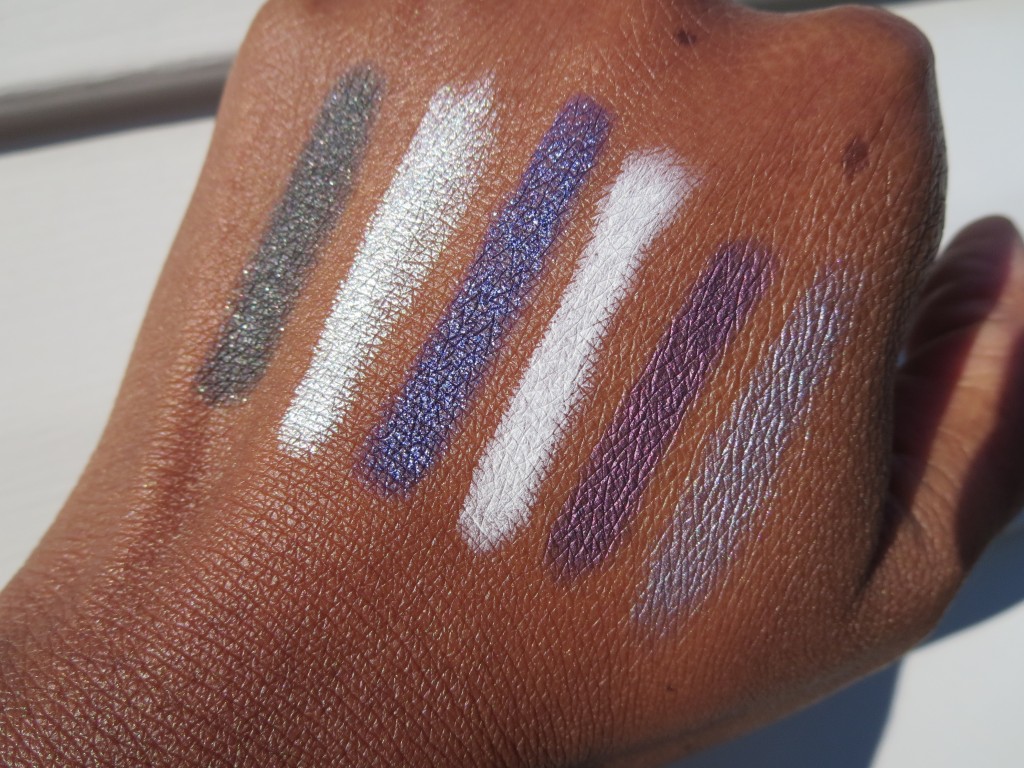 Charming Black, Lovely Frost, Midnight Romance, Snowy White, Plum Amour, & Romantic Violet
I really like Milani Shadow Eyez eyeshadow sticks. I don't like the regular line up of colors but the limited edition collections like this one are great! For the holidays Milani is giving us purples and that is a nice break from most of what is out there. I picked up these eyeshadow pencils at CVS and after showing them in a recent YouTube video I got a few requests for swatches here.
Here are some additional pics!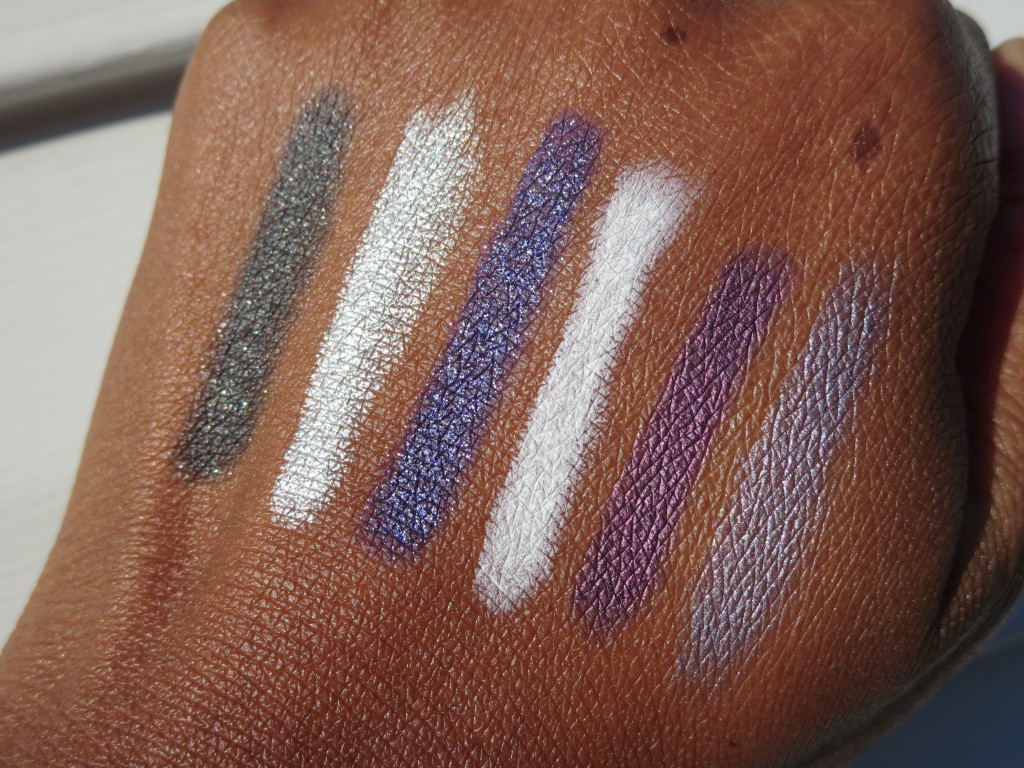 Charming Black, Lovely Frost, Midnight Romance, Snowy White, Plum Amour, & Romantic Violet
Now if you are worried that
these won't come to your town they are also available now on the Milani website for $6.99 per shade. I wish these were permanent but you know how that goes!
Charming Black and Midnight Romance are a bit shimmery but still beautiful. I'm excited about the matte Snowy White color! And get a load of Plum Amour….just perfect. I love using these on my eyes because they go on smoothly and stay put with primer on my eyes all day long. Love em yes I do!