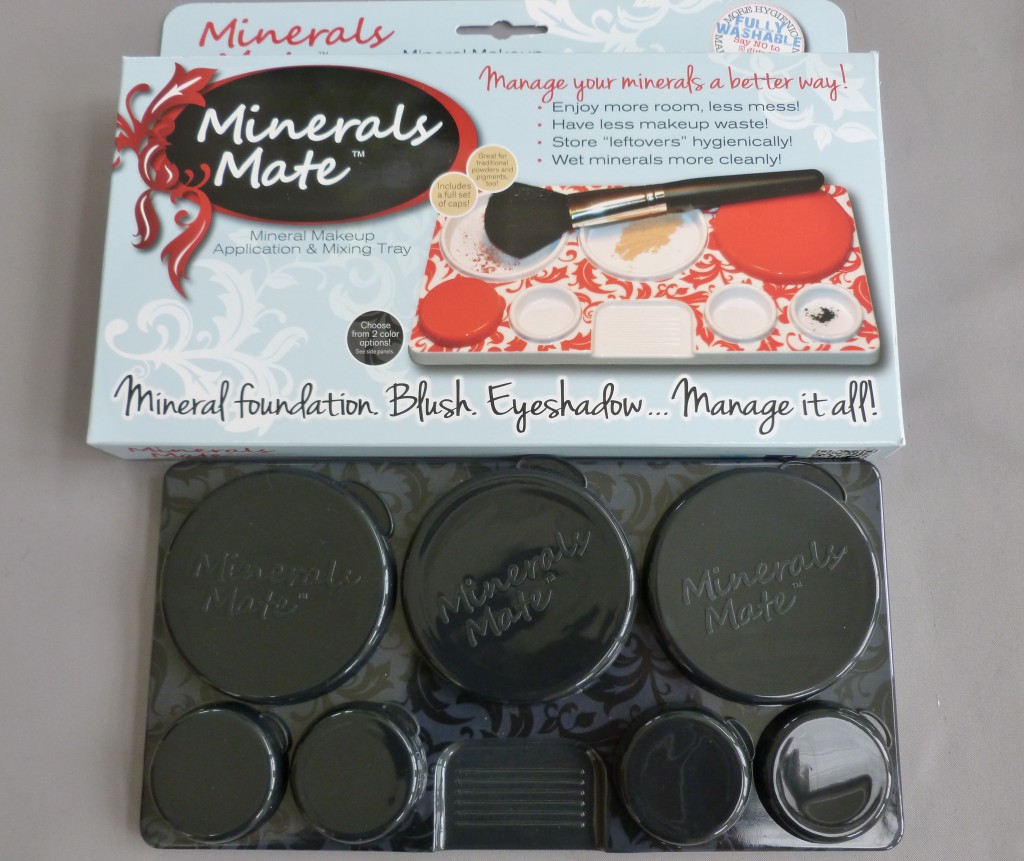 I'm deeply in love with mineral makeup lately. I did a post on the Bare Minerals Get Started Kit I got in February and on hot days and low key days its what I wear. I know its going to be my go-to the hotter it gets this summer. So besides loving the mineral products and how easy they are to wear there is a downside. It's messy. In fact thats why I stopped using mineral makeup years ago. Who wants all the powder fallout all over their counter? Not me. I am a germaphobe by the way so I freak out over all the little colored powders all over and now I have a solution!
It's called the Minerals Mate and it's saved my mineral makeup obsession in a big way. Its a really nice makeup tray that helps me save my mineral "leftovers" and use all my basics (foundation, mineral veil, and blush) as well as my favorite mineral shadows and Mac pigments in one place. With the tops included this is also a portable tray that I can take with me on trips!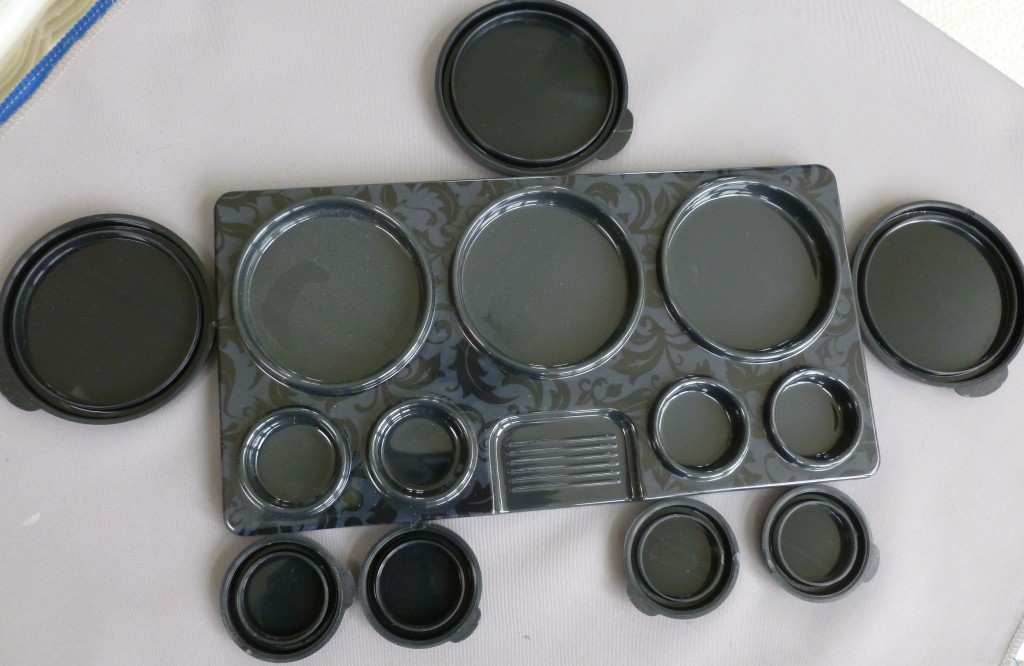 I usually don't take my mineral makeup on trips because its so messy. Not the case anymore. I like the size of the wells that you put the product in. The three large wells are the right size for foundation, mineral veil finishing powder, and blush. They are kind of oversized really but thats great because you can do the tap/buff thing with enough room. And this is all sanitary thank God. I am not a fan of using open products so after I'm done with all my products and putting on my "face" I can close everything up again and not waste anything. Overall this is just right for me with all my issues:)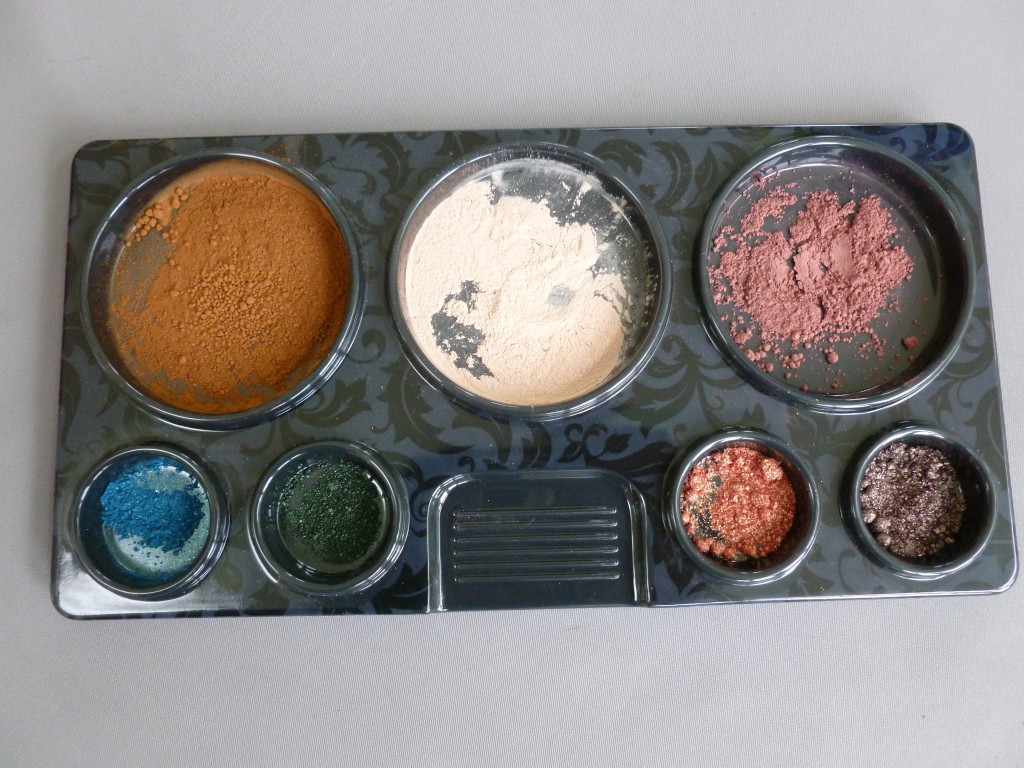 Golden Dark Matte Foundation, Mineral Veil, and Glee Blush (first row)
Ell-If-I-Know E/S, Black Emerald E/S, and Mac Melon, Mac Mauvement Pigments (bottom row)
I encourage you to visit the Minerals Mate website at www.mineralsmate.com. There are two tray types available. I have the Double Platinum Mineral Mate and thats in the pictures for this post. They also make a red one called Red at Play. These trays retail for $19.99 but for blog readers that order in the month of May you can get a 25% off discount if you use the code 2468MineralsMate, say it out loud it rhymes!
I really liked using this and will continue to do so and my counter and the germophobe inside will thank me!
Rated A
*press sample
Now if you'd like you can enter to win the Red at Play Minerals Mate below. Good luck everyone!