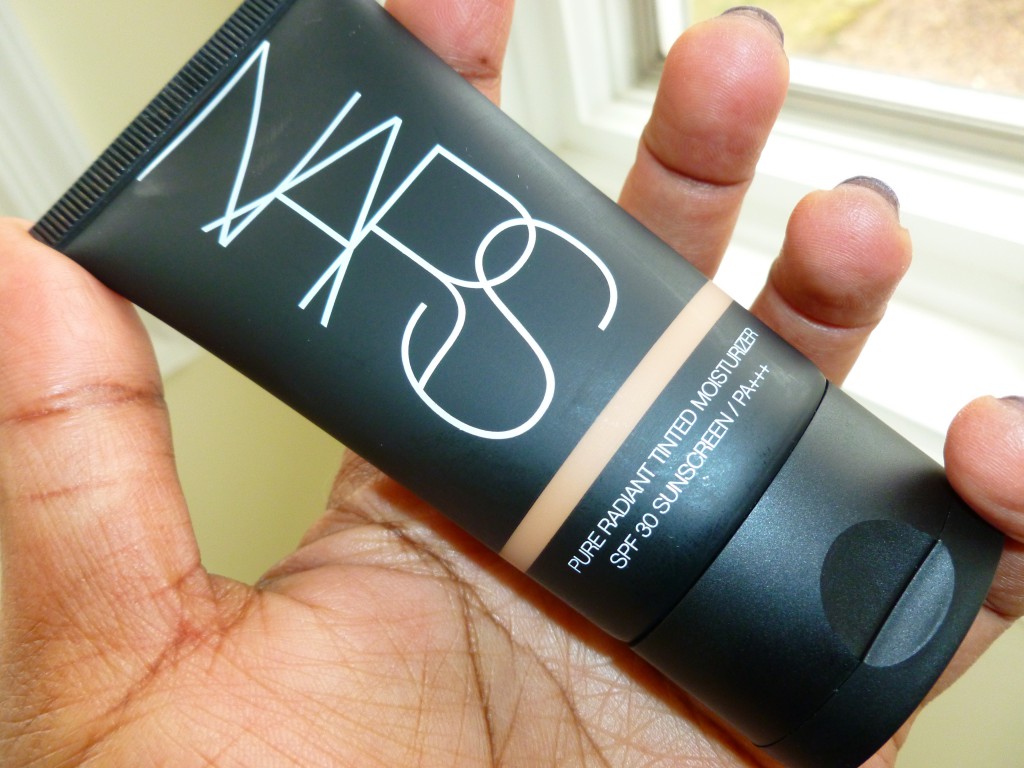 Nars Pure Radiant Tinted Moisturizer Seychelles 1.9 oz
Back of the tube/swatched against my skin
I'm in love with the new Nars Pure Radiant Tinted Moisturizer. My shade is Seychelles and its perfect. After first having this applied on me during a Nordstrom makeover I was amazed as the afternoon went on how flawless my face looked. Usually my oily t-zone (combination skin) is an issue with any tinted moisturizer/foundation. But with this tinted moisturizer even my oily t-zone remained in check!
The finish after applying is sort of dewy. Because of my oily skin issues and my lack of love for the dewy look I did set this with some powder. Just a light dusting. I did go without powdering one day and I was fine. I really feel like the light dusting of powder takes away the "sheen" that I personally don't like on my face. But regardless of using powder or not the center of my face remained grease free for over eight hours. I'm amazed. I tried applying Seychelles with a brush and with my fingers. I prefer using my fingers but both ways it looks great!
This looks natural, I mean really natural on. I think the color match is key but when wearing tinted moisturizer you should never feel like you are wearing a mask. This is so light/airy and it really feels like you are putting on your favorite moisturizer. It sinks into your skin and blends in and has that my skin but better effect. I can't say enough good things so I'll stop now!
Check this out at a Nars counter near you. It retails for $42 so make sure you LOVE it. I think you will!
Rated A