This is a really pretty color from Deborah Lippman! It's an oxidized copper teal (mirror chrome) and perfect for Fall.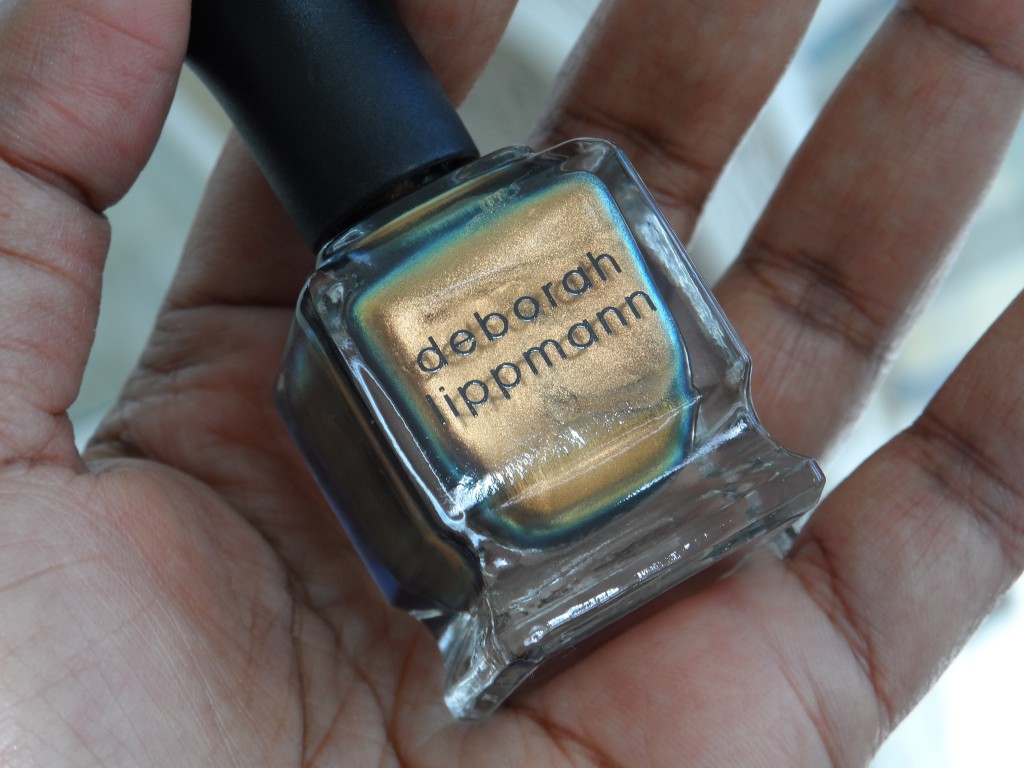 Swagga Like Us, $18
I used a base coat, two coats of Swagga Like Us, and a top coat. This color is even pretty after one coat of color but to ensure the Lippmann staying power (I get over a week with barely a chip) I did two. Besides loving the color name I think this is a really fun polish for Fall. I love my vampy deep shades once September hits but this is an attention grabber. Love it!
Deborah Lippmann polishes are at Nordstrom, Neiman's, and on HSN. I'll show you the Forsaken Sookie Sookie (True Blood inspired) set soon. It's so neat. There are two pretty shades called Human Nature and Fairydust. My show may be gone till next season but I've got some pretty colors to ease the loss!
*press sample