Like some out there, I'm over all things Kardashian but this new color from Nicole By OPI is great. When I heard about a Kardashian Collection coming out I wasn't sure what we would see. But I really like some of the colors in the collection. I picked up Follow Me On Glitter (insert indulgent smile here) at Ulta and after two coats of color and a top coat I like it. What makes it special are the little bits of larger colored glitter throughout the polish. Talk about unique. See if you can spot the larger glitter flecks of color in my pics.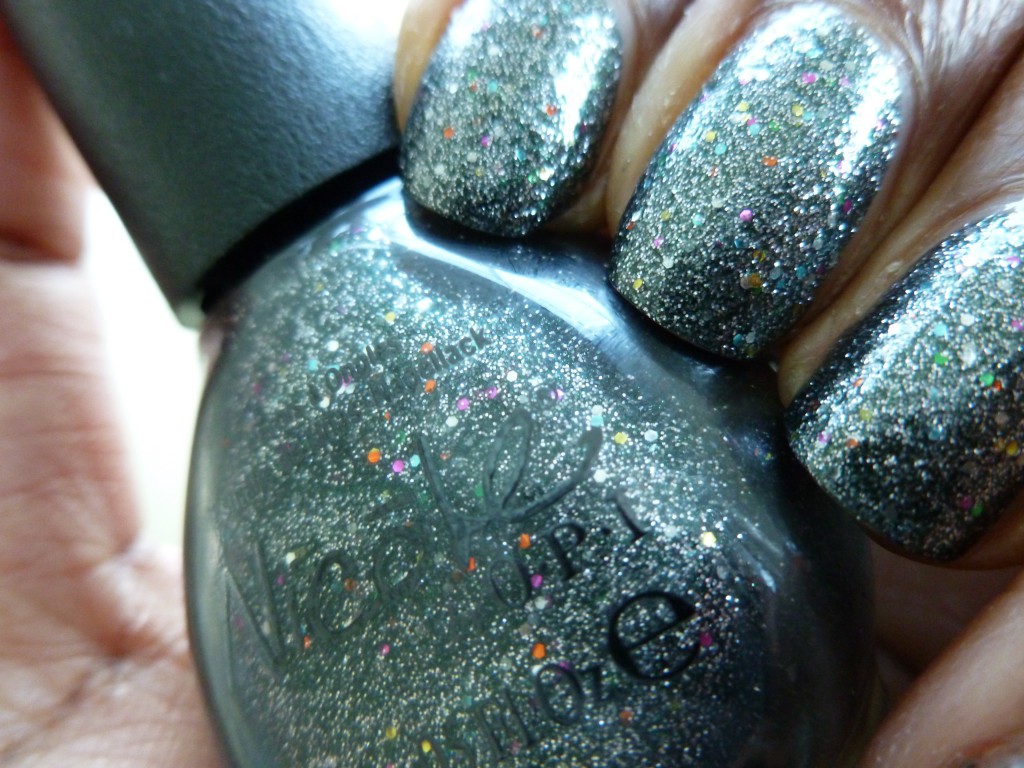 This is my first Nicole by OPI color. The brush in particular is better to me than many brands that I have used. I got another color from the Kardashian Collection. It's a color called Disco Dolls. It's just like Follow Me On Glitter but with a gold glitter base. I couldn't help but pick that one up too. I just love the larger flecks of colored glitter so much. The whole set of colors was at my neighborhood Walmart last week.
Check these out before they are gone. I am sure they are already working up the next collection. Maybe there will be a polish called Annul This Kris or 72 Black Days. All bad jokes aside I don't care much about what the Kardashian girls are doing but I'm always interested in their makeup! I am obsessed with Kim's lashes and eyeshadow. There is a girl who loves makeup inside of there.