I saw this color in a display at Sally's and snapped it UP!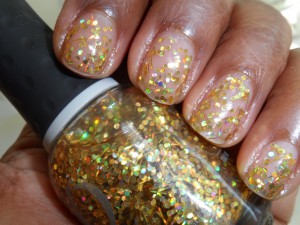 I did a base coat and then two coats of Sashay My Way. I could have done three but I'm lazy. Ha! Can you imagine this over black polish? In fact thats what I think I will try next. I really like Orly polishes especially the rubber handle!
I also picked up another color called Skinny Dip. It's a really pretty aqua with a slight purple pearl tint to it.